Articles on Audio narrated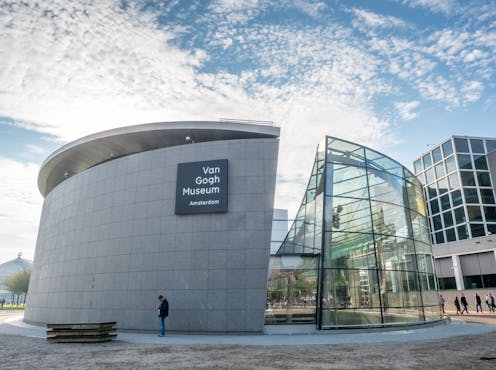 An art historian explains how Vincent van Gogh went from an unknown painter to one of the world's most expensive artists.
The Ugandan militant remains on the run despite a US$5 million bounty on his head for war crimes committed between 1987 and 2006.
Much of the public discussion on preventing school shootings is about whether and how to limit people's access to firearms. But other strategies can reduce the risk for violence.
City living and country living both have their benefits and downsides when it comes to mental health.
Two conservation scholars break down what de-extinction looks like – and the debate over whether it could do any good.
The problems facing the NHS have been years in the making: a result of poor decision-making, lack of political consensus and chronic underinvestment.
Russia is walking away from the last remaining treaty designed to limit the proliferation of nuclear weapons.
This strategy has been around since the birth of influencer marketing.
Air pollution causes chess players to make more errors – this may have implications for high-skilled professionals.
Efforts to launch rockets into space from the UK need to demonstrate reliability.
Hearing someone's voice can decrease feelings of loneliness and anxiety
Younger people are spending more on experiences, and cutting back on alcohol.
Workers have gradually lost all powers to take industrial action when they feel conditions are unfair.
The current energy transition could herald a new copper world. But will it be a long-anticipated resource blessing or yet another global scramble for the precious metal?
The UK needs an industrial strategy to counter the rise of EU battery manufacturing.
Silence in mental illness comes in many forms. Some of it is even empowering.