The Most Expensive World Cup in History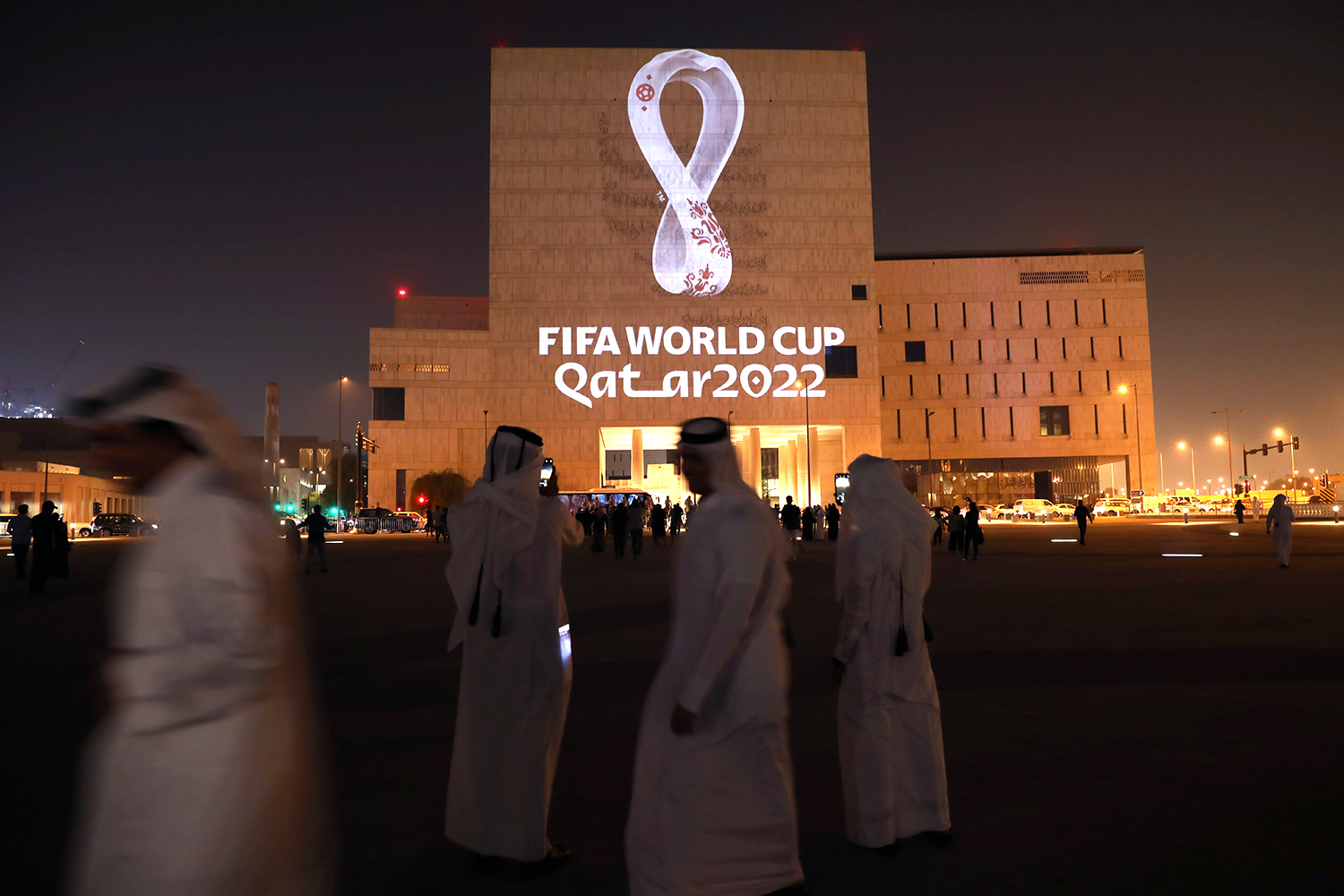 I was jolted out of bed at the Alwadi Hotel in Doha by the sound of construction at 3:25 a.m. Cranes, transportation hubs, and stadiums occupied my view in every direction — a stark reminder that the 2022 World Cup is just around the corner.
In 2010, FIFA announced that the world's largest football spectacle would grace Middle Eastern soil for the first time. Since then, the 2022 World Cup has been mired in controversy.
From bribery allegations and human rights abuses to budgetary concerns, the tournament has prompted many to criticize FIFA for rewarding problematic behavior. 
Qatar characterized its bid to FIFA as a "bold gamble" to bring world football to the Gulf nation, but that gamble was underwritten by an estimated $200 billion-plus infrastructure package that, at the time, was deemed vital to national interest and foreign policy objectives. 
A bit earlier, in 2008, Qatar had announced its Qatar National Vision project, which aimed to build the country into an "advanced society capable of sustaining its development and providing a high standard of living for its people." One of the main foundations for this future would be sports. 
From there, the country made successful bids to host both the 2011 AFC Asian Cup and Arab Games. It also made its presence felt in European football. Qatar Airways paid $163 million to sponsor FC Barcelona's kits in 2010, and direct investments in Paris Saint-Germain through the Qatari Travel Authority totaled over $1.08 billion.      
However, once the dust settled around Qatar's World Cup bid, allegations of financial foul play followed soon thereafter. 
In 2014, FIFA, then run by Sepp Blatter, cleared Qatar of the alleged wrongdoings. But in 2015, Blatter resigned from his position amid a formal criminal investigation by Swiss officials into the 2018 and 2022 World Cup bids.      
When a nation wins a bid to host a major sporting event like the Olympics or World Cup, cost is almost always an issue. This applies to situations where there's significant existing infrastructure, and even more so when a substantial buildout is required.
Here's what World Cup costs have looked like since the U.S. hosted in 1994:
Costs associated with Qatar's new stadiums have been reported in the range of $6.5 billion to $10 billion — a significant increase from the proposed $4 billion in the initial bid.
But that still leaves roughly $210 billion to be accounted for. Much of the infrastructure costs attributed to the World Cup are part of the countries broader Qatar 2030 plan: to build an innovation hub with hotels, sophisticated underground transportation, stadiums, and airports.
While the World Cup has spurred these projects along, they're largely investments for the long term.
Many of Qatar's most talented citizens in the sports and tech industries make their way to the United States and larger European cities like London. Qatar is actively working to combat this by building world-class facilities at home.
For years, Qatar has been accused of human rights violations surrounding its efforts to build the requisite infrastructure to host a World Cup. 
According to human rights group Amnesty International, there are 1.7 million migrant workers in the country, accounting for over 90% of the workforce in a population of 2.9 million. 
Since the beginning of construction, there have been calls for improved conditions for both domestic and foreign laborers. As early as 2013, Amnesty international called for investigations. 
In 2018, Qatar , meaning those benefiting from the new legislation should now be able to leave the country without their employer's permission. In 2020, it was reported that the Qatari government would pay laborers full wages in light of the pandemic and quarantine measures.
However, as recently as Wednesday, the nation's government admitted to exploitative actions against workers. ESPN reported that three companies were found to be noncompliant across a number of areas.
Research from Amnesty International suggests that abuses in the private security sector — which will be increasingly in demand during the World Cup — remain prevalent. The report suggested that security guards who were interviewed by Amnesty "knew their employers were breaking the law but felt powerless to challenge them." 
We're now only seven months away from what will likely be one of the more controversial World Cups in history.
From the time of year — November, as opposed to June-July — to the various concerns laid out above, Doha will be the epicenter of sports, social, and political discourse. 
Qatar was likely always going to build out its national vision, World Cup or not. But the globe's most popular sporting event has certainly been a catalyst to accelerate it. During my visit I saw just how this wealth was being spent. 
The National Museum of Qatar offered a fully immersive experience of how the country transformed from pearl diving hub to one of the world's richest purveyors of natural gas. Then came the various cultural and innovation hubs that have sprouted up over the past decade. 
I also saw Stadium 974 — a sustainable project built entirely out of shipping containers. The stadium will host matches throughout the tournament and when it's all said and done, the stadium itself will be able to be deconstructed and subsequently sold to a nation looking for "tournament ready" infrastructure. 
I don't doubt that the 2022 World Cup 2022 will be an incredible spectacle, or that Qatar will succeed in becoming a global sporting hub. But the country will remain a divisive chip in the argument of how far a nation should go to host such a prestigious event, and if a history of injustices can be forgotten or forgiven for the sake of a football match.
WSC's highlight automation improved Clemson's content strategy and overall growth.
FIFA president Gianni Infantino emphasized it's 10 times more than in 2015.
This website uses cookies to improve your experience while you navigate through the website. Out of these, the cookies that are categorized as necessary are stored on your browser as they are essential for the working of basic functionalities of the website. We also use third-party cookies that help us analyze and understand how you use this website. These cookies will be stored in your browser only with your consent. You also have the option to opt-out of these cookies. But opting out of some of these cookies may affect your browsing experience.