Justin Roiland: Domestic violence charges against Rick and Morty creator dropped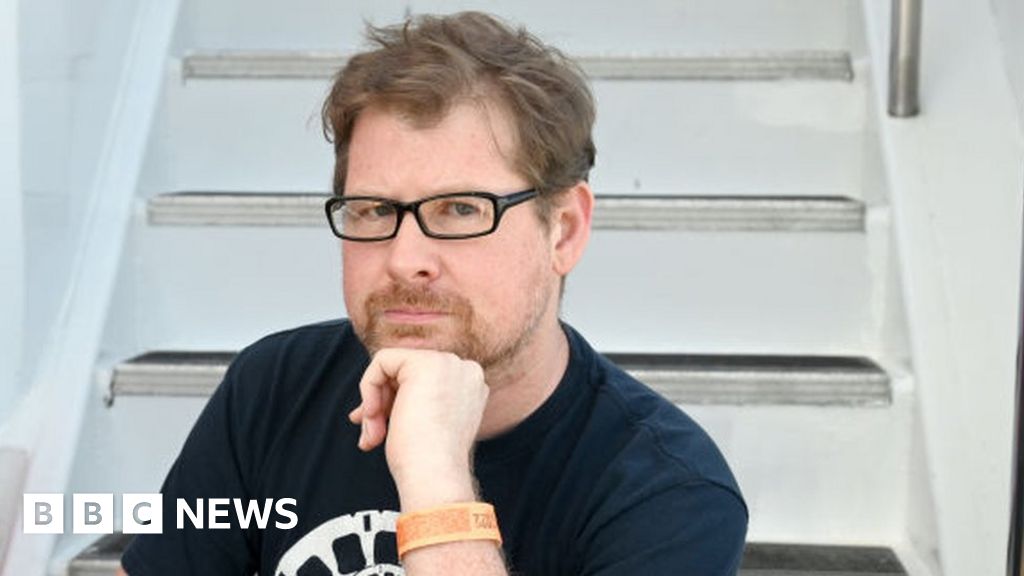 Justin Roiland: Domestic violence charges against Rick and Morty creator dropped
US prosecutors have dropped domestic violence charges against Rick and Morty co-creator and voice actor Justin Roiland.
Charges involving an ex-girlfriend were dismissed "due to a lack of sufficient evidence beyond a reasonable doubt", a spokeswoman for Orange County district attorney told the Associated Press.
Roiland tweeted the word "justice", and said: "I'm still deeply shaken by the horrible lies reported about me."
He added: "I'm so disappointed that so many people were so quick to judge without knowing the facts, based solely on the word of an embittered ex trying to bypass due process and have me 'cancelled'.
Roiland, 43, co-created Rick and Morty in 2013 with Dan Harmon and voiced the title characters for the anarchic Emmy-winning animated sitcom about a scientist and his grandson.
When the charges came to light in January, Adult Swim, part of the Cartoon Network, said it had "ended our association" with Roiland, and that Rick and Morty would continue without him for its seventh season. Reports said his roles would be recast.
Days later, Hulu followed by also dropping Roiland, who worked on the US streaming site's animated shows Solar Opposites and Koala Man.
Hulu declined to comment in light of the charges being dropped. The BBC has also contacted Adult Swim for a comment.
The gaming company set up by Roiland in 2016, Squanch Games, also said in January it had "received Justin Roiland's resignation".
In May 2020, prosecutors in California charged Roiland with two counts of domestic battery with corporal injury and false imprisonment by menace, violence, fraud and/or deceit, of an unidentified woman who was living with him at the time.
A police complaint said the alleged incident, which dated from January that year, resulted "in a traumatic condition" for the woman.
This January, his lawyer said his client was innocent, adding: "We look forward to clearing Justin's name and helping him move forward as swiftly as possible."