MUSC Hollings Cancer Center targets rural communities with new HPV vaccination van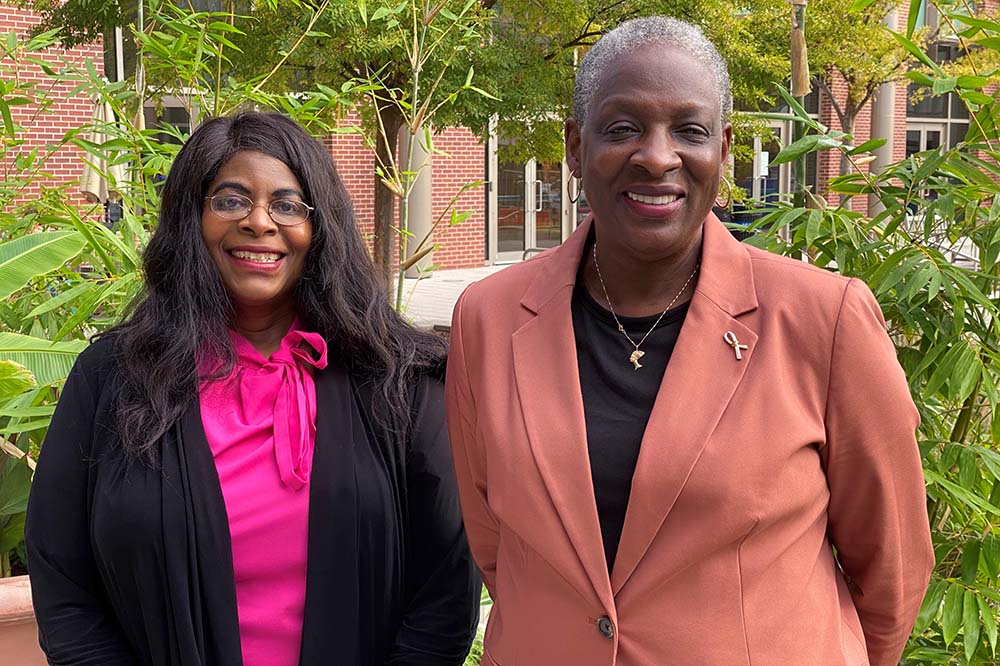 MUSC Hollings Cancer Center targets rural communities with new HPV vaccination van
Location is everything. It's a phrase that applies to more than just real estate as MUSC Hollings Cancer Center rolls out a new mini-mobile health van to make it as easy as possible for parents to take advantage of getting the human papillomavirus, or HPV, vaccination for their children.
The 28-foot van will have a nurse and an HPV health educator on board. Marvella Ford, Ph.D., associate director of Population Sciences and Cancer Disparities at Hollings, said the van will travel to clinics, community events, providers' offices and schools. The main goal is to meet the vaccination need across South Carolina and sustain the efforts of Hollings' HPV initiative launched four years ago.
"Given how rural South Carolina is, we know it is most effective to take the prevention to communities, rather than have communities travel to us," Ford said.
Ford said the HPV van is modeled after the larger MUSC Hollings Cancer Center mobile health unit, which launched over 20 years ago, offering services like mammograms, cervical screenings and skin exams. The goals of both are to provide critical health care to underserved communities and ultimately to save lives.
"The HPV vaccine helps to prevent six cancer types that are associated with the human papillomavirus," said Ford. "As the only NCI-designated cancer center in South Carolina, Hollings has a responsibility to serve all people in the state, regardless of where they may live."
HPV can cause cancer of the cervix, vagina, vulva, penis, anus and oropharynx. Each year, 30,000 HPV-related cancers are diagnosed in men and women in the nation. Ford said having a safe and effective vaccine to help to prevent these cancers is critical, but only if people stay up to date on their vaccinations.
Improving HPV vaccination rates in South Carolina has been a major emphasis at Hollings, which initiated a $700,000 four-year project aimed at improving education and awareness about the HPV vaccine. 
"If young people get this vaccine now, it can help to prevent those heart-wrenching decisions that can come later in life for those who will get an HPV-related cancer diagnosis."
— Dr. Marvella Ford.
"In 2016, when we started this push, less than 30% of the state's population was up to date on their HPV vaccination. We ranked dead last in the country," Ford said. "In 2019, South Carolina had improved enough to match the national average, which is around 54%. While that is progress, it is nowhere near good enough."
The timing of the launch is critical due to the ongoing COVID-19 pandemic, which has forced many children to fall behind on other routine vaccines. Melanie Slan, program manager for the HPV vaccination van, said they hope this new van serves multiple purposes.
"Due to the pandemic, we know many children are behind on vaccines because they haven't been able to go to the doctor," Slan said. "Along with the HPV vaccine, the van will also offer routine vaccines for the flu, chicken pox, meningococcal disease in addition to tetanus, diphtheria and acellular pertussis (Tdap vaccine), and measles, mumps and rubella (MMR vaccine)."
Slan and Ford plan to take the van across South Carolina, a journey which began with a drive-through health fair on Oct. 9 at the Blackville Community Center in Barnwell County, in collaboration with Healthy Me – Healthy SC.
Ford said the van will allow Hollings to reach medically underserved and vulnerable communities in South Carolina. She said she hopes to get the HPV vaccination rate as close to 100% as possible.
"If young people get this vaccine now, it can help to prevent those heart-wrenching decisions that can come later in life for those who will get an HPV-related cancer diagnosis," she said.
A 2021 study published in Front Page Health found that HPV-related cancers led to 7,085 deaths, accounting for 154,954 years of potential life lost. Ford said the HPV vaccine will dramatically lower those numbers. "This vaccine can save lives, and that is why this is so important."
The HPV mini-mobile unit was made possible through $446,000 in state innovations funding and almost $600,000 in support from MUSC Hollings Cancer Center.  Those interested in scheduling the van should contact Melanie Slan at slan@musc.edu or 843-876-2427. For more information about cancer and HPV, visit Hollings' HPV informational website.