Virtual mental health supports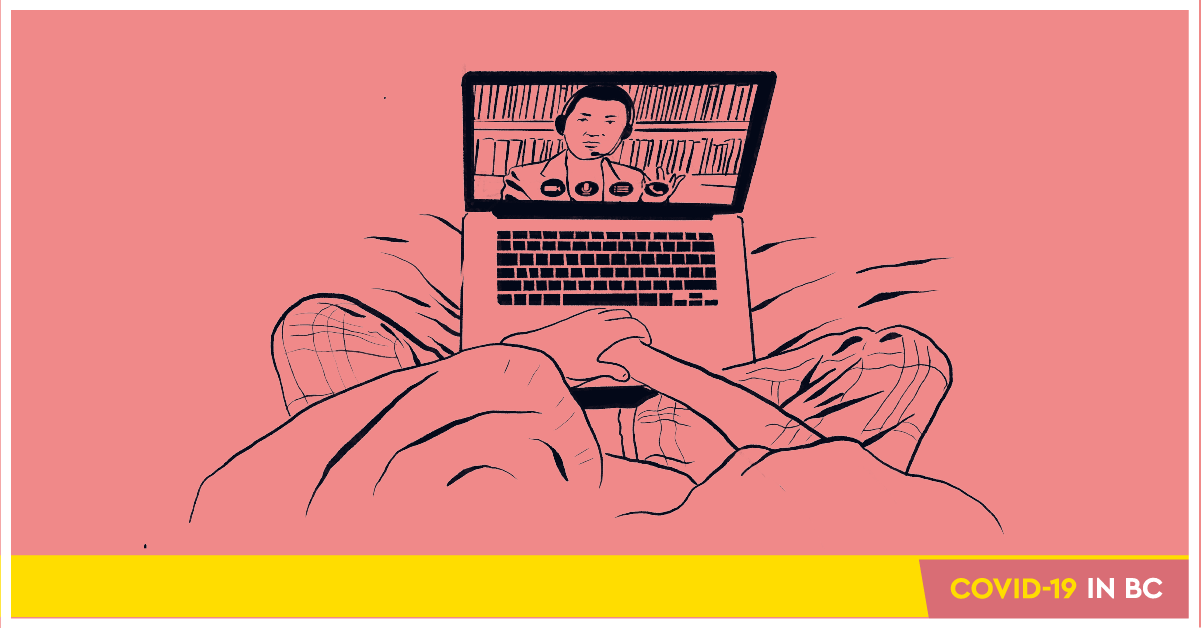 Access a variety of mental health services, including low or no-cost community counselling programs. There may be waitlists to access counselling services, if you need to speak to someone now, call a crisis line for short-term support.
Access free counselling and support as well as self-guided courses, apps and other resources.
Trusted information, free workshops to support employees and quick daily coping tips are available through the Care for Caregivers hub for healthcare workers. This site provides a range of easy to use resources to support mental health and well-being.
Free workshops, webinars and information to help employers and employees in industries hard-hit by the pandemic manage stress and build resiliency. The Workplace mental health hub  provides a range of tools for workers in the tourism, hospitality and community social services and other sectors to improve their overall mental health as well as navigation support to connect to other mental health services, including counselling and peer support.
with counselling, peer support, family support, groups and workshops for young people 12 to 24 and their caregivers. All services are free and confidential, and may be accessed through the Foundry BC app, chat, phone (1 833 308-6379) or video calls.
Free online programs for young people aged 13 to 30. The YMCA of British Columbia's Y Mind program helps young people cope with stress, worry and anxiety.
Intake services and mental health counselling for children and youth and their families across B.C. from the Ministry of Children and Family Development. Virtual care is available by phone and online. Call your closest Child and Youth Mental Health clinic.
Programs to help B.C. families and caregivers who are parenting children and youth facing mental health challenges. FamilySmart provides peer support, information and navigation of mental health services.  
for youth in the CRD. Virtual supports may be available for youth outside of CRD.  
Free online resource for students, parents and educators to support social and emotional well-being in this new world of remote learning.
Gender and sexuality alliance meetings that take place online and over the phone. Find resources on SOGI 123, by educators for educators, to support students looking for a safe place to share.
EASE at home offers helpful tips for parents, like how to teach children calming breathing techniques or use structured games like scavenger hunts to build routine in a way that's fun.
Register for a province-wide information and referral service that matches volunteers to seniors whose support network has been affected by the COVID-19 outbreak. Volunteers help seniors in their community with basic needs, including grocery shopping and pharmacy drop-offs and check-ins.
Phone and online counselling, support programs, and treatment and healing centres are available virtually for Indigenous people across B.C.
Virtual appointments and access to primary and mental health care closer to home. This program is for First Nations people and their family members who have limited or no access to doctors.
Provides Indigenous people in B.C. with access to specialists in addictions medicine and psychiatry. 
This service is also available to the family members of Indigenous people, even if they are non-status.
Provides free access to online, video and phone-based coaching and skills-building. The BounceBack™ program is for seniors, adults and youth who are experiencing low mood, mild to moderate depression, anxiety, stress, or worry.
Concerned about gambling?  Free, confidential gambling support and information is available via phone, text or video conferencing. This program is available to everyone impacted by gambling harms. To talk to someone, submit an online request.
Call the Gambling Support Line at 1-888-795-6111 for confidential and available in multiple languages, 24 hours a day, 7 days a week.
An online resource that supports men in their fight against depression by providing tips, tools, information about professional services, and stories of success.
Free access to Living Life to the Full courses for coping with stress, problem solving and boosting mood. These 8-week courses are led by trained facilitators, provide peer support and teach practical skills.
Education, support and counselling services for children, youth, adults and families who are grieving the death of a loved one or coping with a life-threatening illness. Services offered by
include: grief counselling, grief support groups, grief education, family grief camps, music therapy, art therapy, Indigenous Wellness, and more.
Help manage anxiety using scientifically proven strategies based on Cognitive Behavioural Therapy (CBT). The MindShift™ CBT app helps you learn to be mindful, develop effective ways of thinking, and use active steps to take charge of your anxiety.
Wellbeing.gov.bc.ca is your pathway for mental health and substance use supports across B.C. Our goal is your wellbeing.
Use the mental health check-in tool to reflect on your mental, physical and social well-being and identify useful and free resources in B.C. based on your answers.