University of Tartu: brain centre of world's first nation-wide hydrogen valley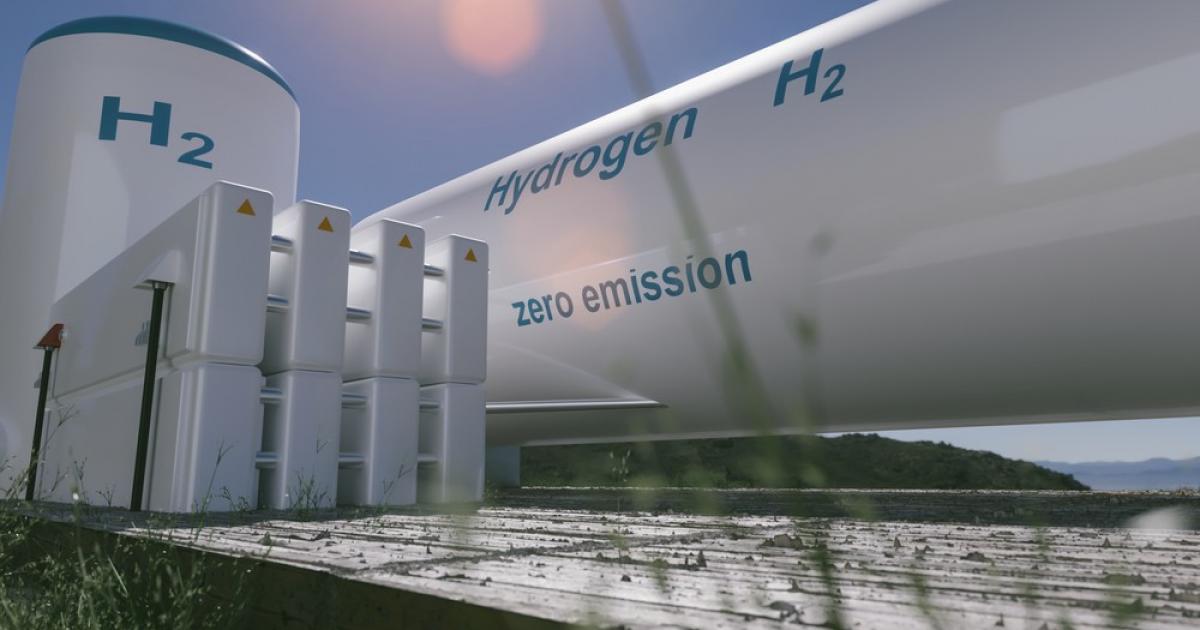 The French-Irish infrastructure will transfer sustainable nuclear and wind energy between the two countries, strengthening their energy independence
The Latvian capital joins a growing rank of European cities that have turned to taxing the visitors' impact
The Government has presented the idea, but some of the business actors are not too keen on it
The city already sees 6,000 days of shooting in a year, meaning the film flap falls roughly 17 times a day
Estonia / Tallinn / Green City / Innovation and Research / Public Spaces
The birds will be specially trained to scare off pigeons from their favourite places in the city's parks
The city marked the 250th e-taxi license, issued by local traffic authorities
Local authorities want to monitor the situation and keep a healthy housing balance
It features sirens, digital panels, evacuation signs and routes to safer meeting points
Estonia has firmly leaned into hydrogen as the fuel of the future, Source: Depositphotos
University of Tartu: brain centre of world's first nation-wide hydrogen valley
University of Tartu: brain centre of world's first nation-wide hydrogen valley
The grand-scale initiative will span some 30 projects all across Estonia
That motto englobes the scope of the large-scale initiative, which will include three municipalities (Tartu, Pärnuma and Saaremaa), private sector actors and one academic partner, which will serve as the brain centre behind it – the prestigious University of Tartu.
In the next six years, the partners want to form a comprehensive nationwide hydrogen value chain to accelerate the country's green revolution. That kind of multi-faceted collaboration with a focus on hydrogen production, transformation and distribution has come to be known as a 'hydrogen valley' in modern parlance. And Estonia has thus made claim to having the first hydrogen valley in the world that spans a whole nation.
With creating the hydrogen valley, Estonia is officially taking real-life actions to become a leading GreenTech development centre and the largest producer of green energy per capita in the world,"
" Offshore wind parks are the main producers of hydrogen energy.
Estonia's massive offshore wind energy capacity alone allows us to become an important hydrogen exporter in the future. The upcoming infrastructure, R&D and testbeds on land, air, seas and waters shall be a playground for innovation, accelerating energy tech transformation globally."
. At the same time, the transport and storage infrastructure will also be developed, including import and export terminal infrastructure, fuelling stations and warehouses.
In the coming six years, green hydrogen production will be developed in at least six regions of Estonia
The hydrogen produced in Estonia will be used in public transport, heavy trucks, railways, shipping, aviation, and other modes of transport. Furthermore, it will be used as feedstock in the industry, for net balancing and heating. A large number of innovation, research and development projects are involved.
" notes Lember.
Much of the brains behind the Estonian hydrogen valley comes from the University of Tartu ecosystem and from its miracle chemistry lab,"
The miracle chemistry lab, to which he refers, has a complicated name . However, this lab addresses cutting-edge science and technology, involving stakeholders from industry, decision-makers and society to develop functional materials for environmentally friendly sustainable energy technologies, sensors and electronics.
– the European Centre of Excellence "Advanced materials and high-technology devices for energy recuperation systems"
" Lember concludes.
This lab has played an important role in deep tech development. Their discoveries have been used in Skeleton's ultracapacitors that have four times the power density of Tesla's,"
According to him, in the coming years, it is this small Baltic country that will produce the next generation of world-class energy technologies.
Irish Citizens' Assembly on Biodiversity Loss voted to create a constitutional amendment in the country to give Nature rights comparable to companies and citizens
This type of waste has enormous energy potential as it releases biogas that can be used to generate electricity or heat
The city will limit the number of these two-wheelers in the centre to 500, in order to push companies to service residential areas as well
It will aid them in collecting data about the incidents that can be used in court
Estonia / Tallinn / Green City / Innovation and Research / Public Spaces
The Estonian city is preparing for its upcoming European Green Capital year in style
The smart devices also let drivers with reduced mobility know where the nearest free spot is located
Environmental activists accuse the authorities of failing to stay on the carbon neutrality course
Some shops have stayed open for more than six generations of the same family and trace their origins to the Austro-Hungarian Empire
The northern Swedish municipality received the award from the European Commission on account of its long-term commitment and innovative mindset
The city's Second District opted for sustainable Christmas decoration this year
This initiative seeks to integrate the values of the New European Bauhaus into the European Commission's 100 Cities Mission
These will be spread across 11 EU countries and will serve to support the EU Missions
Veni Markovski's take on dealing with disinformation in the European Union's poorest country – Bulgaria
A conversation with the mayor of Utrecht on the occasion of her mission to COP27
A conversation with the President of the European Committee of the Regions, about energy, climate change and the underrated importance of cohesion policy
Portugal / Spain / Lisbon / Madrid / Culture and Tourism / Social City