New Jersey arts and entertainment news, features, and event previews.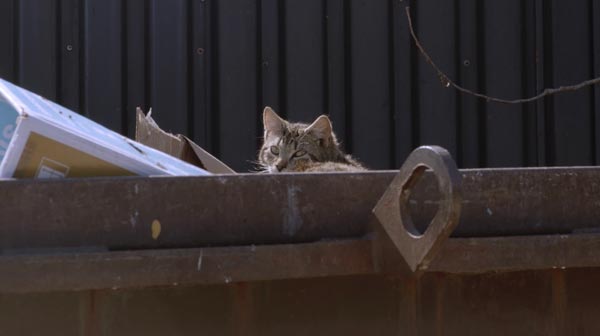 Savings Strays screens at the Fall 2022 New Jersey Film Festival on Saturday, October 8
Dragun: After moving to New Brunswick, I saw stray cats on the streets constantly. Most of them are very skinny and look like they won't survive much longer. It was quite appalling and as someone who has grown up with cats my whole life, it was particularly upsetting. I wanted to raise awareness of the issue and found my sister's story to be the best outlet for that. 
Advertise with New Jersey Stage for $50-$100 per month, click here for info
Dragun: I definitely think it has taken an emotional toll on my sister. It can be very difficult to help a cat that is scared of people as she did. That takes a lot of patience. It was also very hard for her to grow to love a cat, and then have to give it away. You have to be very selfless to save stray cats the right way. You have to do what is best for the cat, not you, and that's not always easy. 
Nigrin:  Did you encounter any interference from passersby while you were filming?
Dragun: When I was filming at the dumpster, I had some people give me weird looks and some asked me what I was doing. The people that questioned me didn't even realize I was filming the stray cats. I think they got so used to them that they hardly noticed they were there anymore.
Nigrin:  Are there any memorable stories while you made this film or any other info about your film you would like to relay to us?
Dragun: When I started making this documentary, the reason I went to that dumpster was because my sister was very concerned for those cats. She was in the process of figuring out how to help them, and was planning on trying to catch, neuter, and release them. I wanted to document that process, however, once we realized someone was already doing that it made room for me to focus on her journey of saving two cats she had grown to care for deeply. 
Nobody covers the Arts throughout the Garden State like New Jersey Stage!