Warner Music/Blavatnik Center for Music Business Announces Inaugural Executive in Residence Tarik Brooks, President of Combs Enterprises | The Dig at Howard University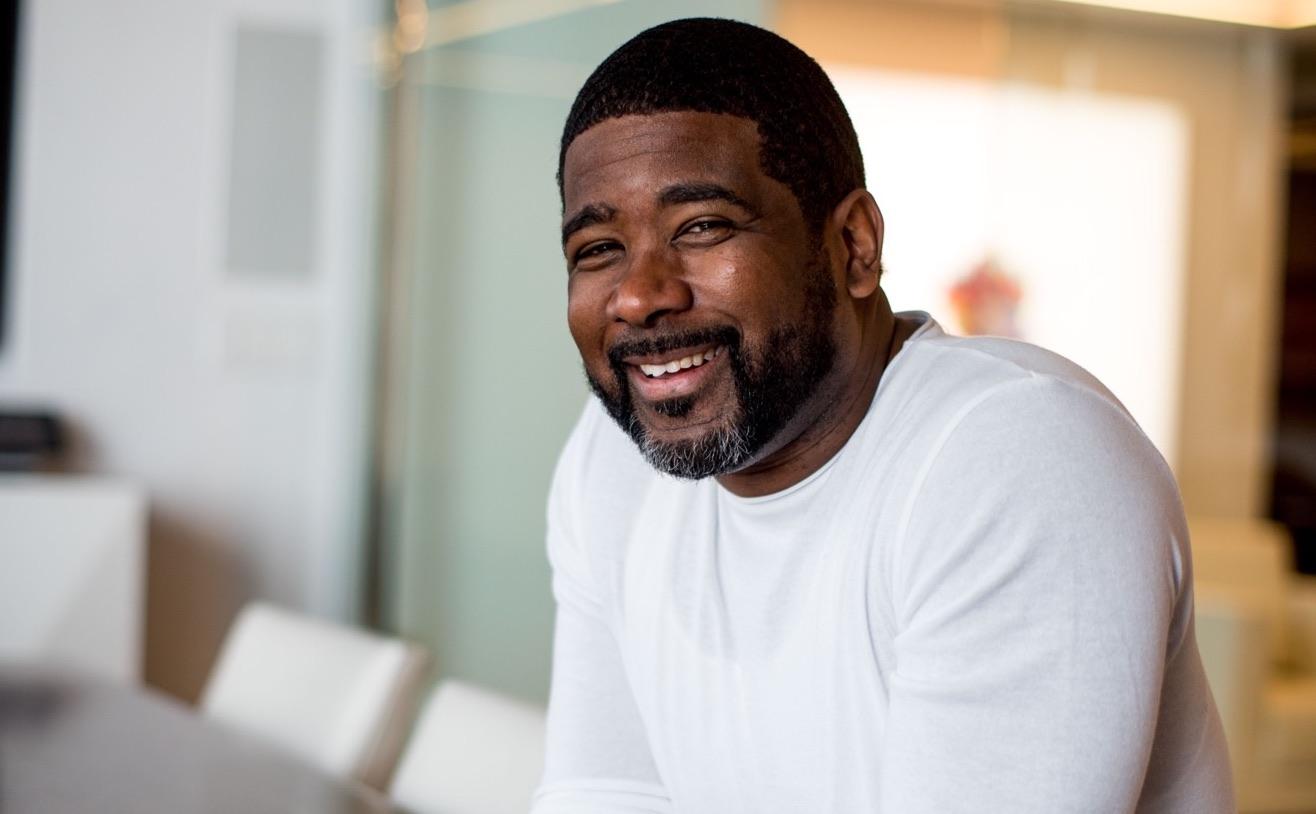 Warner Music/Blavatnik Center for Music Business Announces Inaugural Executive in Residence Tarik Brooks, President of Combs Enterprises
"I'm honored to work with the Warner Music/Blavatnik Center to prepare Howard students for careers in music and entertainment," said Brooks. "My goal is to accelerate the trajectory of the fellows in the program, the same way Howard and my mentors have done for me."
Every semester, a different music business executive will serve as the center's executive in residence. Brooks will be on campus at the Howard University School of Business, at least once a month, to speak to students interested in working in the music industry. For students admitted to the center's fellowship program, Brooks will provide personal mentorship and assist in securing post-graduation employment.
"It is such a blessing to have Mr. Brooks join us this semester to mentor the next generation of music business professionals. It's so important to give our students the opportunity to learn directly from industry experts, especially Howard alum. Tarik's years of experience and wealth of knowledge in the industry will surely be a huge inspiration to our students," said Jasmine Young, director of the Warner Music/Blavatnik Center for Music Business.
Brooks is a seasoned executive with more than 22 years of experience driving large scale business transformations across several industries including hospitality, spirits, and media. As the president of Combs Enterprises, Brooks oversees all business operations and investments owned by Sean "Diddy" Combs. This diverse portfolio includes CirocVodka, DeLeon Tequila, REVOLT TV, Bad Boy Records, Love Records, Sean John, AquaHydrate, Capital Preparatory Schools and more. Brooks oversees Sean Combs' investment strategy and leads all new business development. Combs invests in companies whose missions align with that of Combs Enterprises, including Thirteen Lune and REC Philly. Brooks also led the launch of Our Fair Share, a platform that helped minority owned businesses access capital through the Paycheck Protection Program (PPP).
Prior to Combs Enterprises, Brooks was the Chief Operating Officer of the Account Management and Trading department at Bridgewater Associates, a global investment management firm with approximately $160 billion under management. He also previously served as the Executive Vice president at RLJ Companies, a portfolio of companies led by legendary investor Robert L. Johnson, where he led the development of several businesses including gaming/nightlife ventures in the Caribbean and the completion of RLJ Kendeja, a resort hotel in Monrovia, Liberia.
director of the Music Technology, Entrepreneurship & Production program at the Roc Nation School of Music, Sports & Entertainment, Julian Petty, executive vice president of Warner Records
, members of the Blavatnik Family and

Blavatnik Family Foundation Social Justice Fund board members.
Founded in 1867, Howard University is a private, research university that comprises 13 schools and colleges. Students pursue more than 140 programs of study leading to undergraduate, graduate and professional degrees. The University operates with a commitment to Excellence in Truth and Service and has produced one Schwarzman Scholar, three Marshall Scholars, four Rhodes Scholars, 12 Truman Scholars, 25 Pickering Fellows and more than 165 Fulbright recipients. Howard also produces more on-campus African American Ph.D. recipients than any other university in the United States. For more information on Howard University, visit www.howard.edu.
Combs Enterprises is the portfolio of businesses and investments built and cultivated by music legend and entrepreneur Sean Love Combs Aka Diddy. Established in 2013, Combs Enterprises includes the brands Bad Boy Entertainment, Sean John, Combs Wine & Spirits (Cîroc Vodka and DeLeon Tequila), AQUAhydrate, Janice Combs Publishing, REVOLT Films and REVOLT MEDIA & TV, Shop Circulate, Our Fare Share, Capital Preparatory Charter Schools and the Sean Combs Foundation. Combs Enterprises is known worldwide for its award-winning, market-defining successes in music, fashion, fragrance, spirits, marketing, film, television, media and more