Michigan's Blake Corum, Donovan Edwards both ranked among nation's top 10 returning RBs by PFF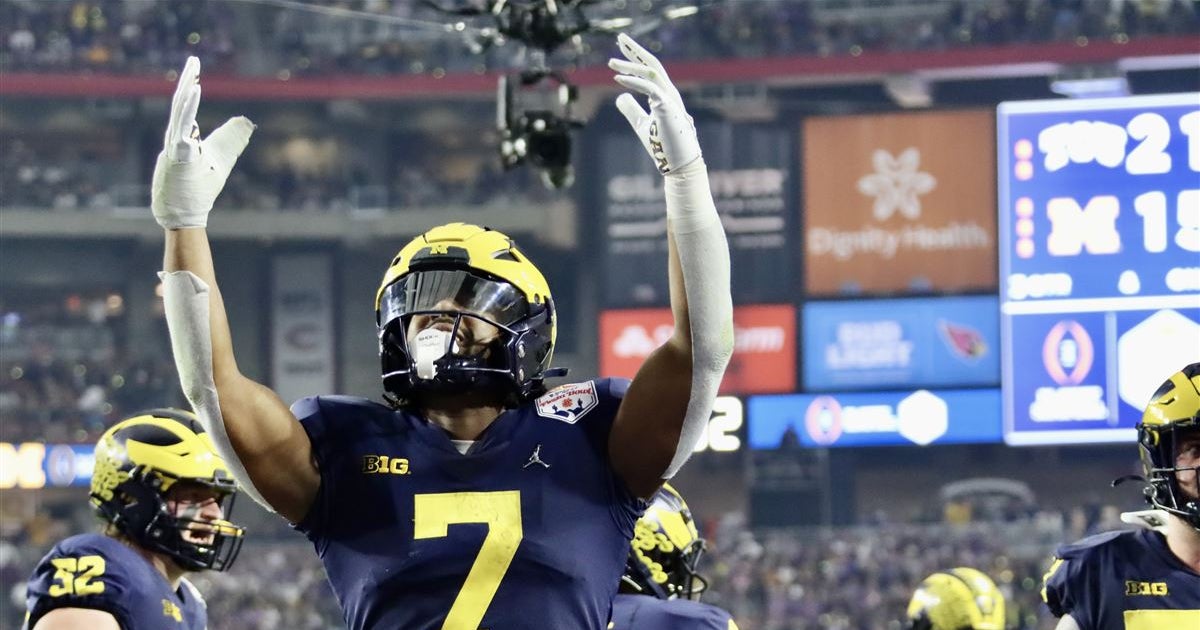 Michigan's Blake Corum, Donovan Edwards both ranked among nation's top 10 returning RBs by PFF
The Michigan football team had the best 1-2 running back duo in its program history last season, as Blake Corum and Donovan Edwards combined for a program-record 2,454 yards and 25 touchdowns.
And with both of them coming back in 2023, the Wolverines have not one, but two running backs ranked in Pro Football Focus's list of the top 10 returning running backs.
Corum, who became Michigan's first unanimous All-American running back since 1947 last fall, ranked No. 1 on the list.
"Corum was arguably the best running back in college football last season, making him an easy choice for No. 1 here," PFF wrote. "His 96.2 grade didn't just lead all players in the country, it was the best PFF has ever seen from a Power Five player. 
"Corum's 96 combined rushing first downs and touchdowns were the second most in the country, behind only Minnesota's Mohamed Ibrahim, who received 72 more carries. The junior should be on the shortlist of favorites to win the Heisman Trophy next season."
Behind Corum was Edwards, who ranked first among all No. 2 running backs in the country with 991 rushing yards last season. Edwards ranked first among all Power-Five running backs (minimum 75 carries) with 7.1 yards per carry, and led the country with four carries of 60 yards or more. He will be a junior this fall, and viewed among the nation's premier running back draft prospects as a former five-star prospect.
"Edwards was expected to become a breakout star in 2023 with Blake Corum seemingly entering the 2023 NFL Draft, but now that Corum is returning, Edwards continues to be the best No. 2 running back in the country," PFF wrote. "The sophomore led all Power Five running backs this past season with 7.1 yards per carry. His 87.0 grade tied for fifth in that same group. When Corum went down with a knee injury late in the season, Edwards stepped up when it mattered most. Against Ohio State, Purdue in the Big Ten championship game and TCU in the College Football Playoff semifinal, he ran for a combined 520 yards and averaged 7.4 yards per carry."
In addition to Corum and Edwards, the Big Ten was well-represented with Wisconsin's Braelon Allen at No. 5, Penn State's Nick Singleton at No. 6 and Ohio State's Miyan Williams at No. 8.
and get access to everything TMI has to offer on all things Michigan and access to the No. 1 site covering the Wolverines.It is free and a great way to get daily updates on Michigan football, basketball, baseball, recruiting, and more delivered straight to your inboxSign up for FREE text alerts on The Michigan Insider to get breaking news on commitments, decommitments, transfers, injuries, coaching changes, and more with our NEW text alert system available to all registered users and VIP subscribers.