Enzo Fernandez set for Chelsea medical in Portugal ahead of Premier League record £105m deal on Deadline Day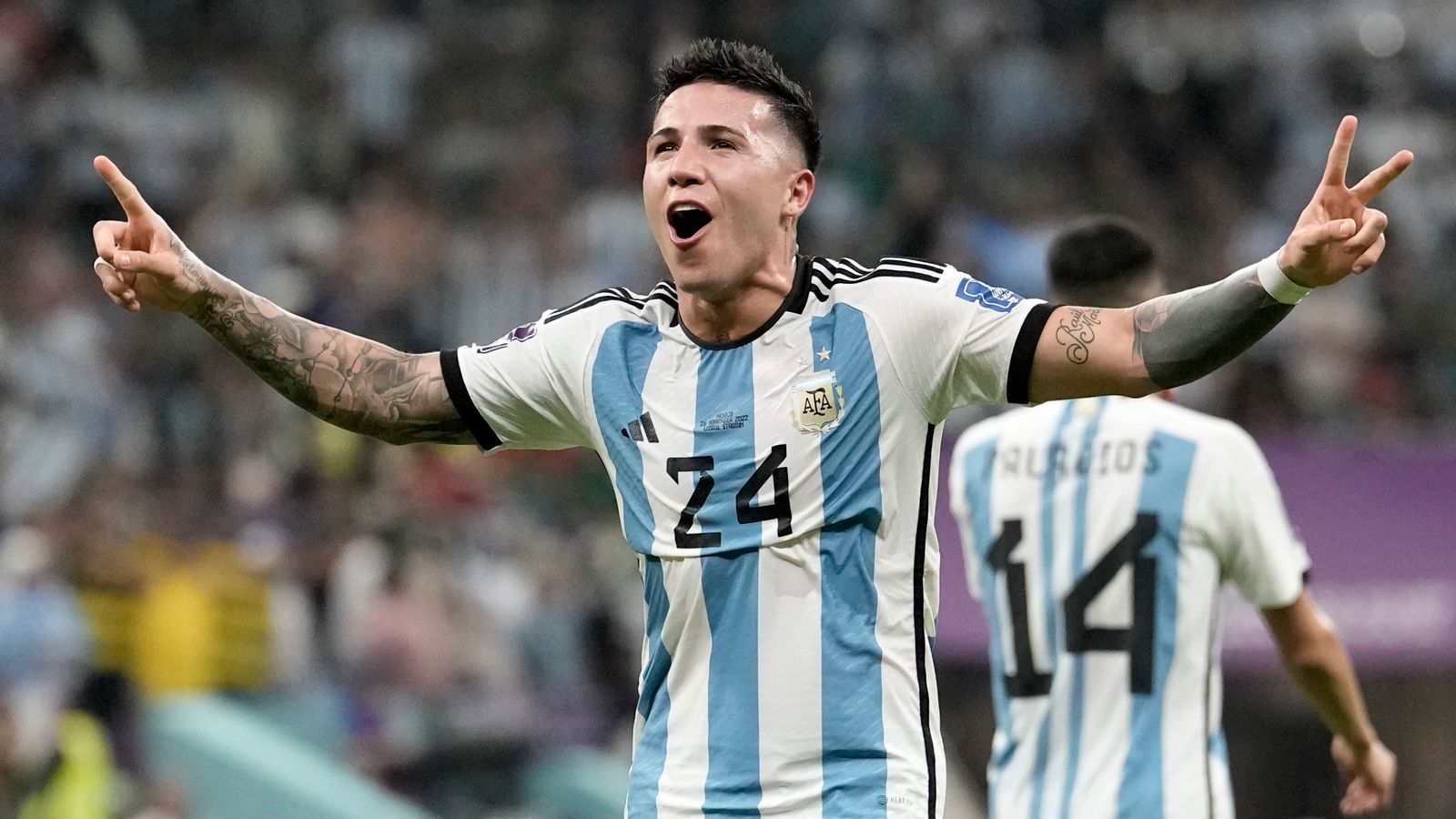 Enzo Fernandez set for Chelsea medical in Portugal ahead of Premier League record £105m deal on Deadline Day
Enzo Fernandez is undergoing a medical in Lisbon ahead of his proposed Premier League record move from Benfica to Chelsea; the Blues have also tried to sign Brighton's Moises Caicedo and Everton's Amadou Onana this month; January transfer window closes at 11pm in England
Enzo Fernandez is currently undergoing a medical ahead of his proposed Premier League record move to Chelsea but a deal has still not been agreed.
Club officials are understood to be in Lisbon as they work to get a deal over the line, with Chelsea having told Benfica they are prepared to pay Fernandez's £105m (€120m) release clause. However, the clubs have so far been unable to agree payment terms.
The Argentine World Cup winner - who has been left out of Benfica's squad for their Primeira Liga game at Arouca on Tuesday - has informed the Portuguese side again he wants to join Chelsea before the window shuts.
Chelsea want to structure the payments in six instalments over five years as paying in one go has Financial Fair Play and tax implications.
Benfica have asked for three payments in two years but Chelsea want to pay less of a fee up-front if they are to agree to that.
Benfica have so far not answered to this offer, which was received at 6.15pm on Deadline Day.
Sky Sports' Jamie Carragher on Chelsea's approach in the transfer market under new owner Todd Boehly:
"It feels a bit scattergun - we thought that in the summer. I do think there is obviously a plan about what they want to do in the future," he told Sky Sports News.
"I would be really interested to know what the manager's private thoughts are as it feels like he has just come into this club and players are just coming in left, right and centre and he has to build something and create some sort of team.
"He will have great players, but can you create that sort of team ethic and bond that all great teams need in the future?
"But if you are a Chelsea fan, it is really exciting. Todd Boehly has come in and put his money where his mouth is and he wants to get Chelsea right back to the top."
"I don't really like buying players on the back of World Cups. You need more than that. But he was outstanding. It's a lot of money.
"This league is like no other league in the world, it's so difficult. You have to take a chance along the way. Can he produce what he produced at the World Cup? Only time will tell."
"Fernandez's attributes make it clear how he can help. Still only halfway through his first season with Benfica, he has racked up the second-most assists in the Primeira Liga, and created 30 chances for his team-mates - some of them particularly eye-catching, and a stunning pinpoint set-up for Goncalo Ramos against Sporting earlier this month perhaps the pick of the bunch.
"It is that kind of playmaking potential which had Manchester City and Real Madrid interested in bringing him in from boyhood side River Plate last summer before he settled on a move to Lisbon.
"No one in the Portuguese top flight has made more passes than the Argentine, and if he does prove to replace Jorginho at Stamford Bridge, he will also provide something extra in the final third where he tops the charts for passes too.
"Should Chelsea want to play with a midfield two, he would offer a better option there too. Fernandez has already taken responsibility without the ball at Benfica, slotting into an anchorman role regularly as required. He has been one of the league's top tacklers, and only 10 players across the division have won the ball back more in the middle third despite his considerable output further up the pitch."