Embark Behavioral Health plans its 1st Marin County location as part of California expansion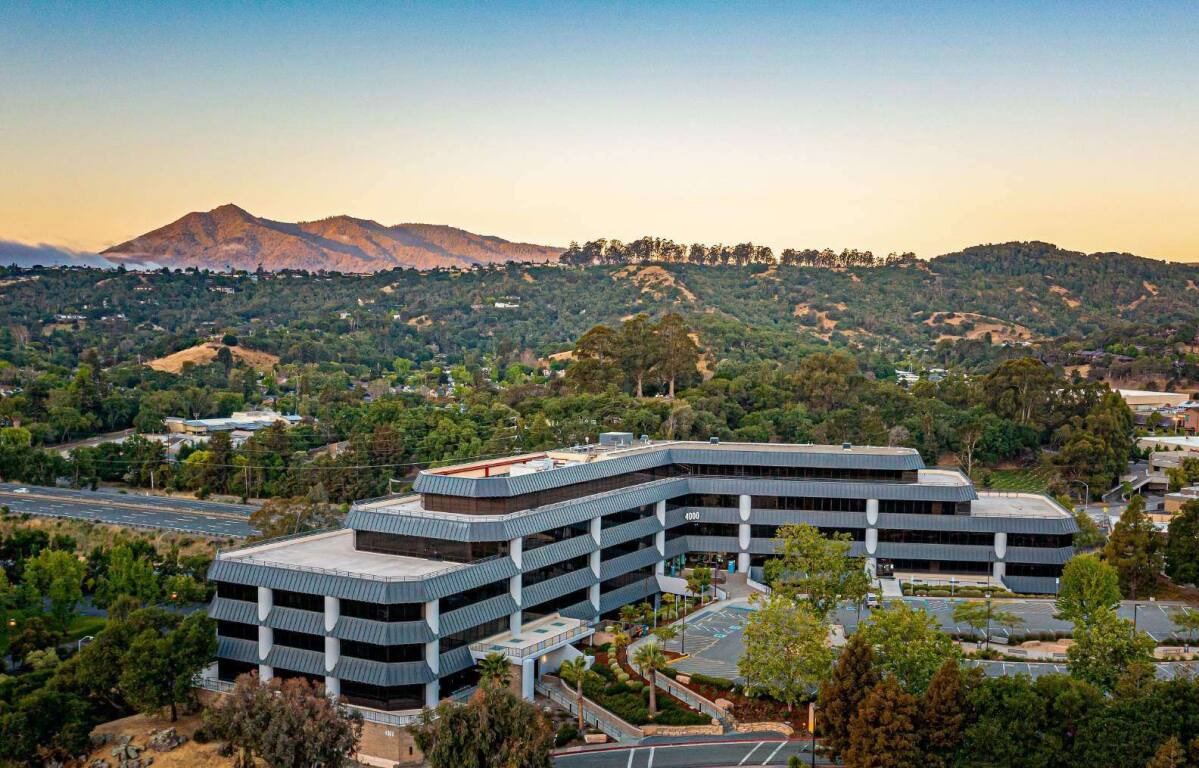 Embark Behavioral Health plans its 1st Marin County location as part of California expansion
A national behavioral health company that treats mental health and substance abuse disorders in teens and young adults plans to open a location in Marin County by mid-April.
Chandler, Arizona-based Embark Behavioral Health, which operates a network of more than 30 programs in 25 states, is preparing to move into an 8,000-square-foot space at 4000 Civic Center Drive, Suite 102, San Rafael.
"This would be our first North Bay location," said Perkin Chung, senior vice president of operations, adding it will be an outpatient therapy clinic. "We really see California as an opportunity, from a community-needs standpoint."
Embark also cares for clients in short- and long-term residential settings, the former averaging 90 days and the latter between 28 days to six months or more, according to the company. In the Greater Bay Area, the company has a short-term treatment center in San Martin in Santa Clara County.
Chung said the decision to open an outpatient clinic in San Rafael has been in the works for over a year.
"We have a clinic location in the Campbell area, and we've been there now for about two years," Chung said. Campbell is located in Santa Clara County. "The need has been so great that we (also) have families coming from San Francisco and from Marin County into our Campbell clinic."
Embark also has signed leases for outpatient clinics in Walnut Creek in Contra Costa County and Solana Beach in San Diego County.
Three more outpatient clinics will open in Southern California the week of Jan. 30, Chung said. They will be in West Los Angeles, Newport Beach and Woodland Hills, the latter which also will have a short-term residential program.
Embark is a privately owned for-profit organization that is profitable, Chung said. He declined to state financial figures.
Embark's growth plans are aggressive and nationwide, and come at a time when mental health problems among the younger population are growing, according to recent data.
In February 2022, the Centers for Disease Control and Prevention released results from a six-year study conducted between 2013 and 2019. It found one in five adolescents between the ages of 12 and 17 have experienced a major depressive episode; one in five high school students seriously considered attempting suicide; and seven out of 10,000 died by suicide in 2018 and 2019.
Embark's mission, as it states on its website, is that its "big hairy audacious goal is to lead the way in driving teen and young adult anxiety, depression and suicide from the all-time highs of today to all-time lows by 2028."
The San Rafael location will offer three levels of outpatient care for the teen and young adult population, the latter going up to age 25. The first level of service is outpatient therapy that can take place anywhere between once a week to once a month, or once a quarter, Chung said.
Embark's next level of service is known as its intensive outpatient program. It's for those with a more acute level of anxiety and/or depression symptoms, and is held three times a week and for three hours each session, he said.
The highest level of treatment for the outpatient clinics is called a partial hospitalization program, which is held five days a week for five hours each session, Chung said.
Embark's forthcoming San Rafael clinic will join other behavioral health treatment organizations for teens and young adults in the surrounding area. Others operating outpatient and/or inpatient facilities include Newport Academy, Paradigm, and Muir Wood Adolescent and Family Services.
All four behavioral health companies accept insurance from large providers, such as Anthem, Blue Cross Blue Shield and Cigna, among others.
Cheryl Sarfaty covers tourism, hospitality, health care and employment. She previously worked for a Gannett daily newspaper in New Jersey and NJBIZ, the state's business journal. Cheryl has freelanced for business journals in Sacramento, Silicon Valley, San Francisco and Lehigh Valley, Pennsylvania. She has a bachelor's degree in journalism from California State University, Northridge. Reach her at cheryl.sarfaty@busjrnl.com or 707-521-4259.