Saudi Arabia lost at the 2022 World Cup. But its sports sector is winning. - Atlantic Council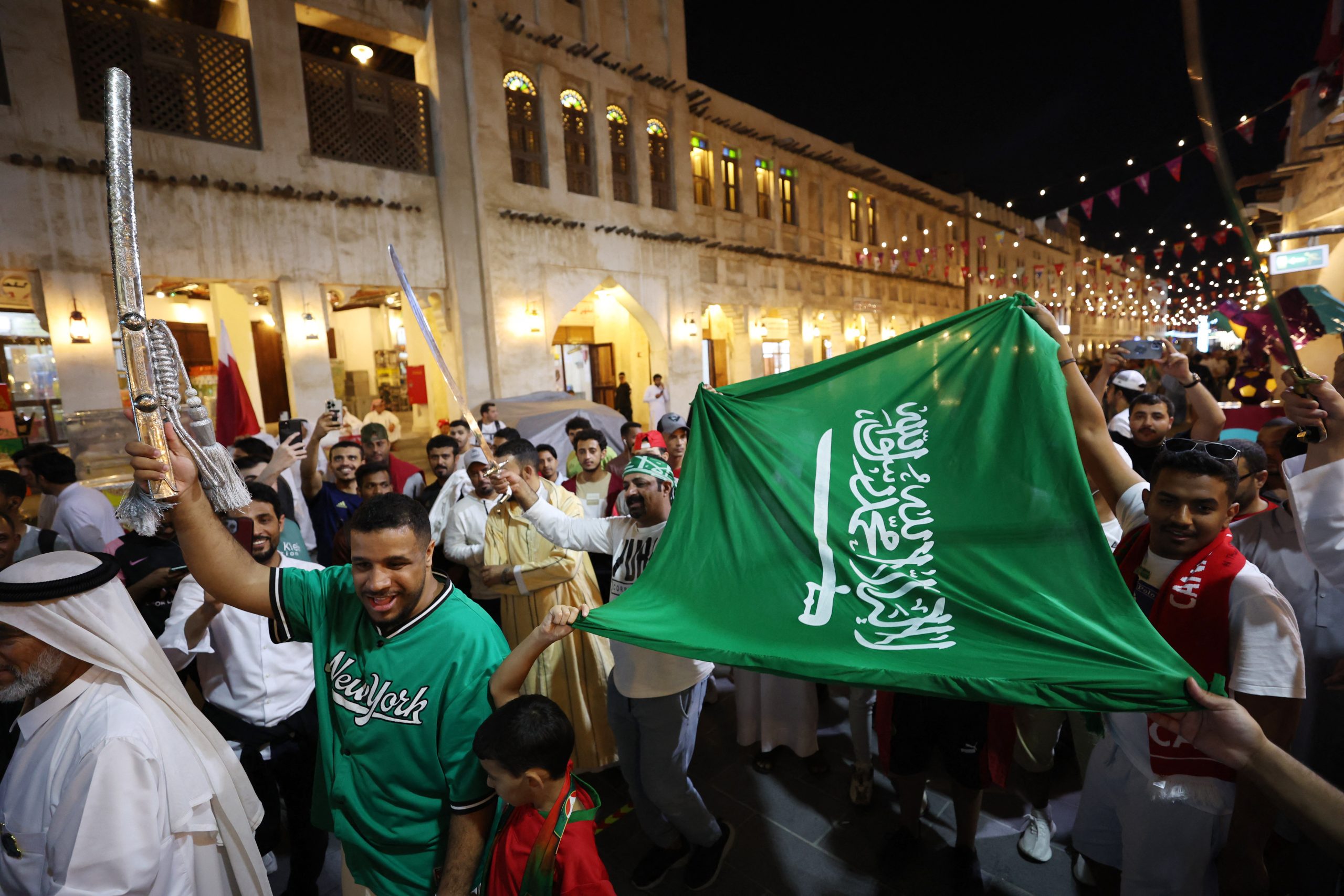 Saudi Arabia lost at the 2022 World Cup. But its sports sector is winning.
The Saudi victory brought euphoria not just to Saudis but also the entire region, with social media users from other Arab countries sharing videos of their reactions to the Saudi national team victory. As journalist Sarah Dadouch put it: "The Arab world in particular witnessed a rare moment of shared ecstasy."
The outcome of the game was not a coincidence. As Saudi Sports Minister Prince Abdulaziz Bin Turki Al Faisal stated, the team had been preparing for that moment for three years. The ministry's significant efforts to promote and support soccer reflects its overall direction and goals.
The sports sector is one of the vital pillars of Saudi Vision 2030 and the Ministry of Sport's dedication is tangible in Saudi Arabia, where one can witness the enhanced facilities and increased citizen participation in sports. This change did not occur overnight, and it is partly the result of the widespread public support for sports and entertainment and a desire to compete at the international level.
As part of Crown Prince Mohammed bin Salman's Vision 2030, Saudi Arabia prioritized sports in 2016. Since then, Saudi Arabia's sports industry has undergone major reforms led by three key goals: increasing community engagement in sports by 40 percent by 2030, improving Saudi elite athletes' performances abroad, and boosting the sports economy.
Sports have the power to unite people all over the world. Thus, opening up the country and fostering sports achievements and fan support have economic implications for the Kingdom and are also crucial for soft power in terms of international bridge-building. Saudi Arabia was a closed country for many years and did not encourage much tourism or international visitors, which resulted in misconceptions about its culture. Letting people in and giving them the opportunity to experience the country firsthand are critical for setting the record straight.
Time will tell if Saudi Arabia will become the second Arab country to host the World Cup. Regardless of the outcome, Saudi Arabia is making steady progress in developing its sports industry.
is a project coordinator at King Faisal Center for Research and Islamic Studies.
The integration of politics with the World Cup goes beyond the Russian invasion, as the choice of Qatar as the host nation invited significant backlash.
The workers responsible for making this event happen continue to face death and abuse each day, while risking deportation if they protest.
With a lucrative and rapidly growing European soccer market, it's safe to say that Gulf nations will continue to invest in the beautiful game and reap benefits economically and socially.