Business slows down for Monterey Park restaurants following mass shooting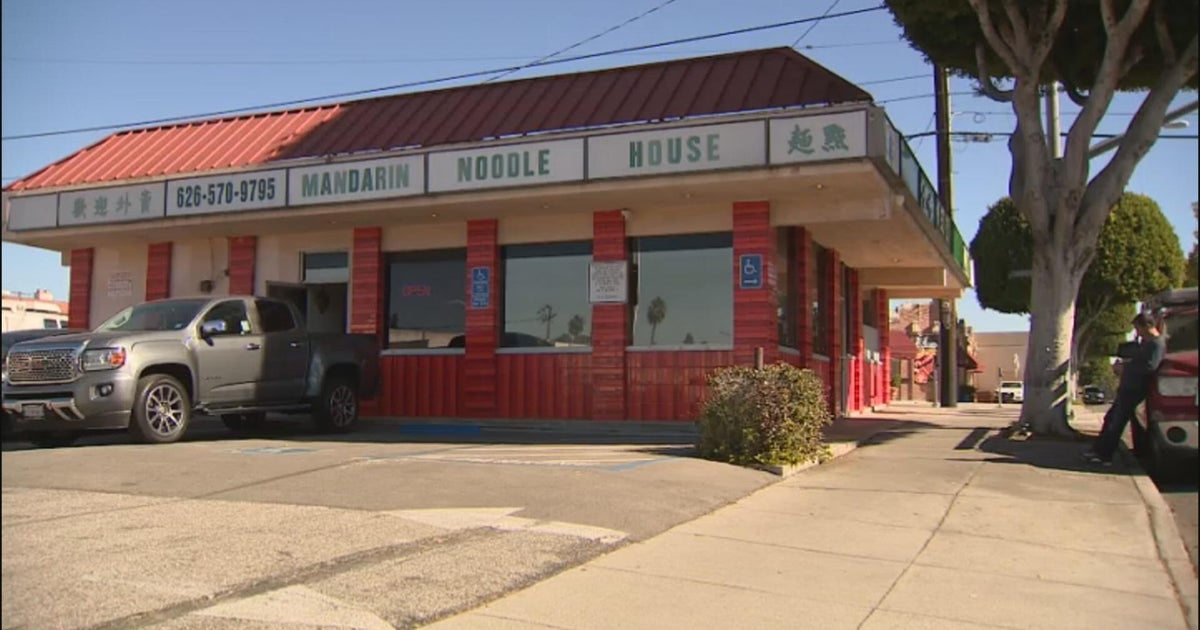 Business slows down for Monterey Park restaurants following mass shooting
There are plenty of fan-favorite dishes at Mandarin Noodle House that the owner was prepared to serve while crowds were out celebrating the Lunar New Year in Monterey Park. 
Like many other restaurants in the San Gabriel Valley, Denny Mu stocked his kitchen to get ready for the post-Christmas rush, which is typically the most profitable time of the year for many businesses in the area. However, after the mass shooting on Saturday night, everything came to a halt.
"That morning I had two parties for 12 cancel," Mu said. "I had another party of 10 cancel."
Mu said there have been a lot of empty seats at his restaurant this past week, but said he is determined to persevere — and is encouraged to see customers coming back today.
"Seeing our customers dine with us and filling their body with food for the soul, it's a reward of its own," said Mu. 
After a  somber and slow week, several small business owners in Monterey Park tell us they're hopeful the community will come out this weekend and support them, including the owner of "Mr.Obanyaki" dessert shop. 
"We specialize in fusion Japanese called 'obanyakis,'" said owner Kevin Mok. "First, we put the batter on and it cooks for about 10 minutes."
Mok said he overstocked on ingredients to make sure his shop had enough obanyakis for late-night crowds.
"We thought Lunar New Year would be happy, joyful. But now, everybody — the streets are empty at 5 o'clock, 6 o'clock," said Mok. 
He never saw the crowds he expects, but remains optimistic that his community will not live in fear and continue helping small businesses like his. 
"Everybody, just have a blessed year," said Mok. "New week, hopefully, new fortunes for everybody."