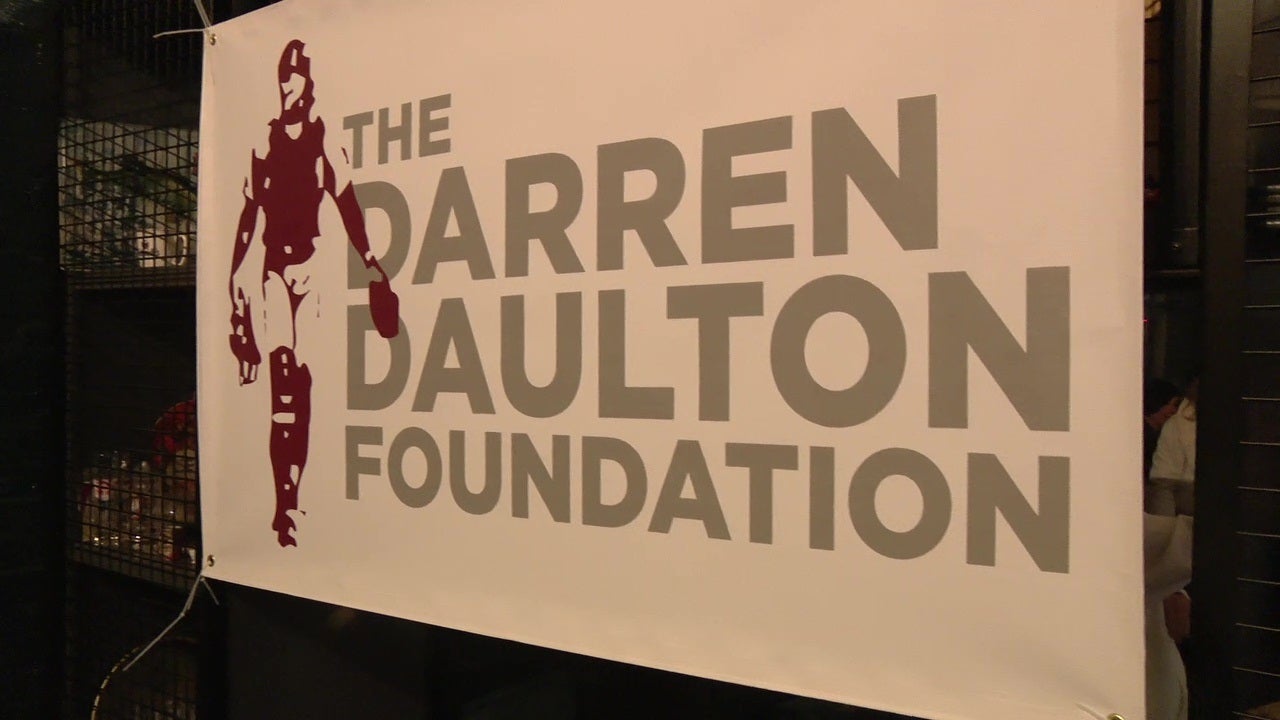 'It's electric': Big names in Philly sports talk Eagles and the love of Philadelphia fans
'It's electric': Big names in Philly sports talk Eagles and the love of Philadelphia fans
Fans of all types are cheering on the Birds for Sunday and that includes some big names in the Philly sports scene, as the Darren Daulton Foundation held a fundraiser Friday night to help out a good cause and talk Eagles.
"It does seem like there's a lot of love in the city right now with the way the sports teams are playing," Tom Burgoyne, best friend of Philly Phanatic, said.
"It's a Philly thing ad we are united and it's a good thing," added Glenside resident Joe Lievsch.
Fans flocked to raise money for brain cancer, in honor of legendary Phillie Darren Daulton, but some big Philadelphia sports names who turned out were also talking football.
"The city needs this. This is such a great sports town, so loyal," 1993 Phillies great, Mickey Morandini, said. "They're so knowledgeable and to have two teams go to the big game in the same year is pretty incredible."
Dickie Noles, from the 1980 Phillies, commented, "I think it's totally awesome. In 1980, we won the World Series and the Eagles almost won the Super Bowl, so here we are again, with déjà vu all over."
Having played on that 1980 World Series winning Phillies team, Noles knows all about the passion of the fans in Philadelphia. "When Citizen's Bank is full and Lincoln Financial Field is full, it does give you energy. I think it makes you play better."
Morandini went on, "They're so loud! And, you know, I know for the Eagles with Purdy [San Francisco 49ers quarterback Brock Purdy] coming in here, a rookie, he's never been to anything like he's gonna see on Sunday, so, you know, it's pretty incredible."
"This is the time to be a Philadelphian. That's why I stayed. I mean, it's electric between the two teams and now we're here for Darren Daulton and everything is coming together. I mean, it's the City of Brotherly Love!" former Eagles Defensive End Mike Mamula exclaimed.
"Love when the teams support each other. See the Phillies support the Eagles, the Eagles support the Phillies and the Sixers, so it's just great to see the city come together!" exclaimed Burgoyne.
For those interested in learning to help those living with brain cancer, or to make a donation, more information can be found at the Darren Daulton Foundation website, here.