When is 'Demon Slayer: Entertainment District Arc' (Season 3) Coming to Netflix?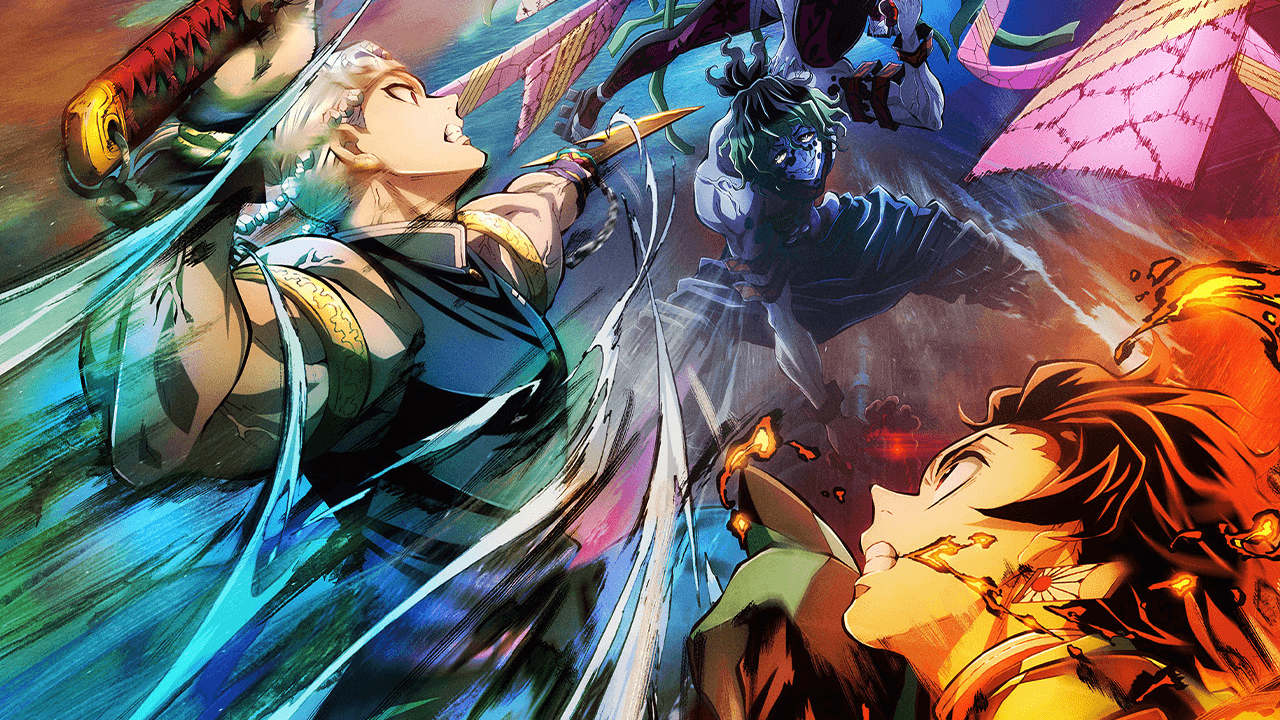 When is 'Demon Slayer: Entertainment District Arc' (Season 3) Coming to Netflix?
We're still waiting for Demon Slayer: Entertainment Arc to arrive on Netflix.
Demon Slayer: Kimetsu no Yaiba is a Japanese anime series based on the manga of the same name by author Koyoharu Gotōge. Since the release of the anime series, the popularity of Demon Slayer has exploded. In just over seven years since the manga debuted in February 2016, in 2020, the franchise generated over $8.75 billion in sales revenue, making it one of the highest-grossing media franchises in history.
Given it's been over two years since the last revenue update, we could assume that by the next report, Demon Slayer's sales revenue will exceed $10 billion.
There is no official confirmation from Netflix when the Entertainment District Arc of Demon Slayer is coming to the streaming service. However, we can speculate when we could see the arc arrive.
The Mugen Train arc, a total of seven episodes, arrived on Netflix on January 21st, 2023. This is just under fourteen months after the final episode of the arc was broadcast in Japan on November 28th, 2021. If we apply the same logic to the Entertainment District Arc, we could see more episodes arrive by April 2023, fourteen months after the season finale was broadcast in Japan on February 13th, 2022.
However, we can also apply a similar logic to the first season of Demon Slayer, which arrived on Netflix in January 2021, sixteen months after the end of the first season's broadcast in Japan. This could push the release of the Entertainment District Arc to June 2023.
This would mean the best-case scenario more episodes will arrive by April 2023 or June 2023. Worst case scenario we don't see any new episodes of Demon Slayer on Netflix arrive until 2024.
Assuming Netflix will continue to receive further episodes of Demon Slayer, the wait for the Swordsmith Village Arrc will be extensive.
The broadcast for the Swordsmith Village Arc will begin in April 2023. The number of episodes hasn't been confirmed, however, we would expect to see at least 12 episodes. This means at the earliest, the arc will end by late June 2023.
If the arc follows the expected trend we've discussed above, then fans may have to wait until August or October 2024 before the Swordsmith Village Arc arrives on Netflix.
Do you want the next Demon Slayer arc on Netflix already? Let us know in the comments below.