Is slime solid or liquid? Kuya Kim answers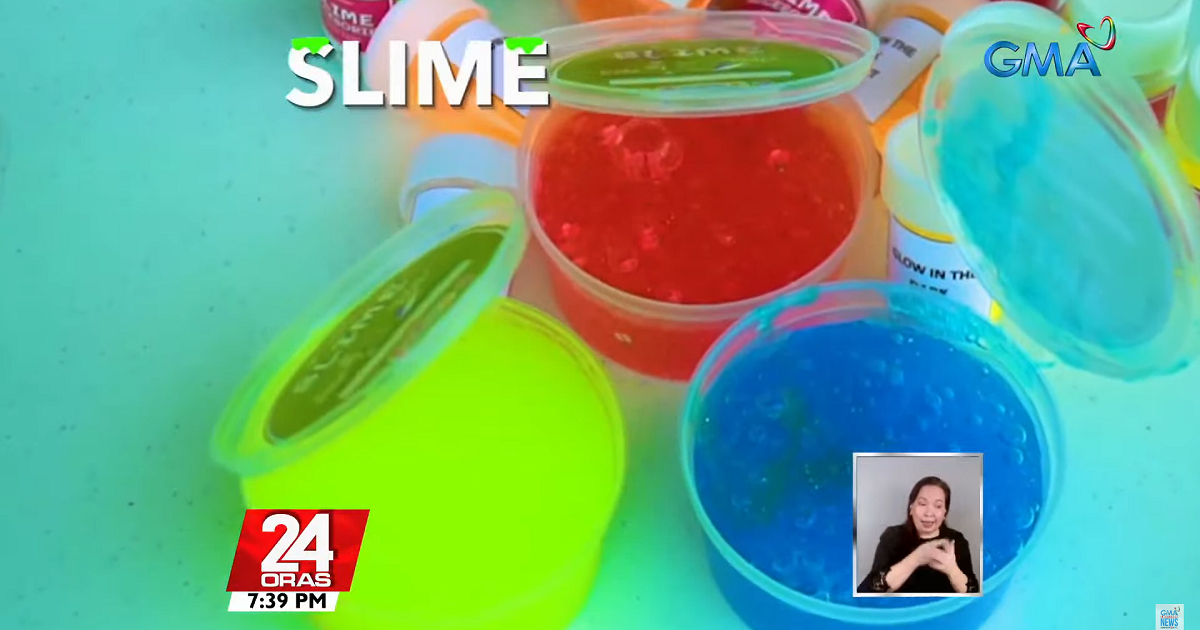 We use cookies to ensure you get the best browsing experience. By continued use, you agree to our privacy policy and accept our use of such cookies. For further information, click FIND OUT MORE.
It's that squishy material that can be held in our hands, but also flows and follows the shape of its container. But is it solid or liquid?
According to Kuya Kim on Friday's "24 Oras," slime is neither. It is a non-Newtonian fluid, which means it does not follow Isaac Newton's law of viscosity.
Slime is sticky, so parents must carefully monitor their children when playing with it. One mom had to ask for help from Tiktok when slime got stuck on the hair of her child.
If this happens, a doctor suggests to give the child a bath and use a conditioner to soften the slime.
"Kapag sobrang dry at sticky na 'yung slime, pwede tayong gumamit ng mga home remedies like virgin coconut oil or peanut butter," said Dr. Cheridine Oro-Josef, a family medicine specialist.
("If the slime is super dry and sticky, we can use home remedies like virgin coconut oil or peanut butter.")
"Ipahid doon sa mga slime. Tapos dahan-dahan siyang tatanggalin with a comb nang hindi natin nabubunot 'yung buhok."
("Apply it to the slime. Then slowly remove it with a comb so we don't pull the hair out.")
Meanwhile, safety officer Capt. Josebert Tolentino said slime can also pose a choking hazard and toxic hazard to children. Parents are reminded to check the packaging for the non-toxic label and make their kids wash their hands after playing.