Cowherd picks AFC, NFC Championship Games in 'Blazin' 2' roundup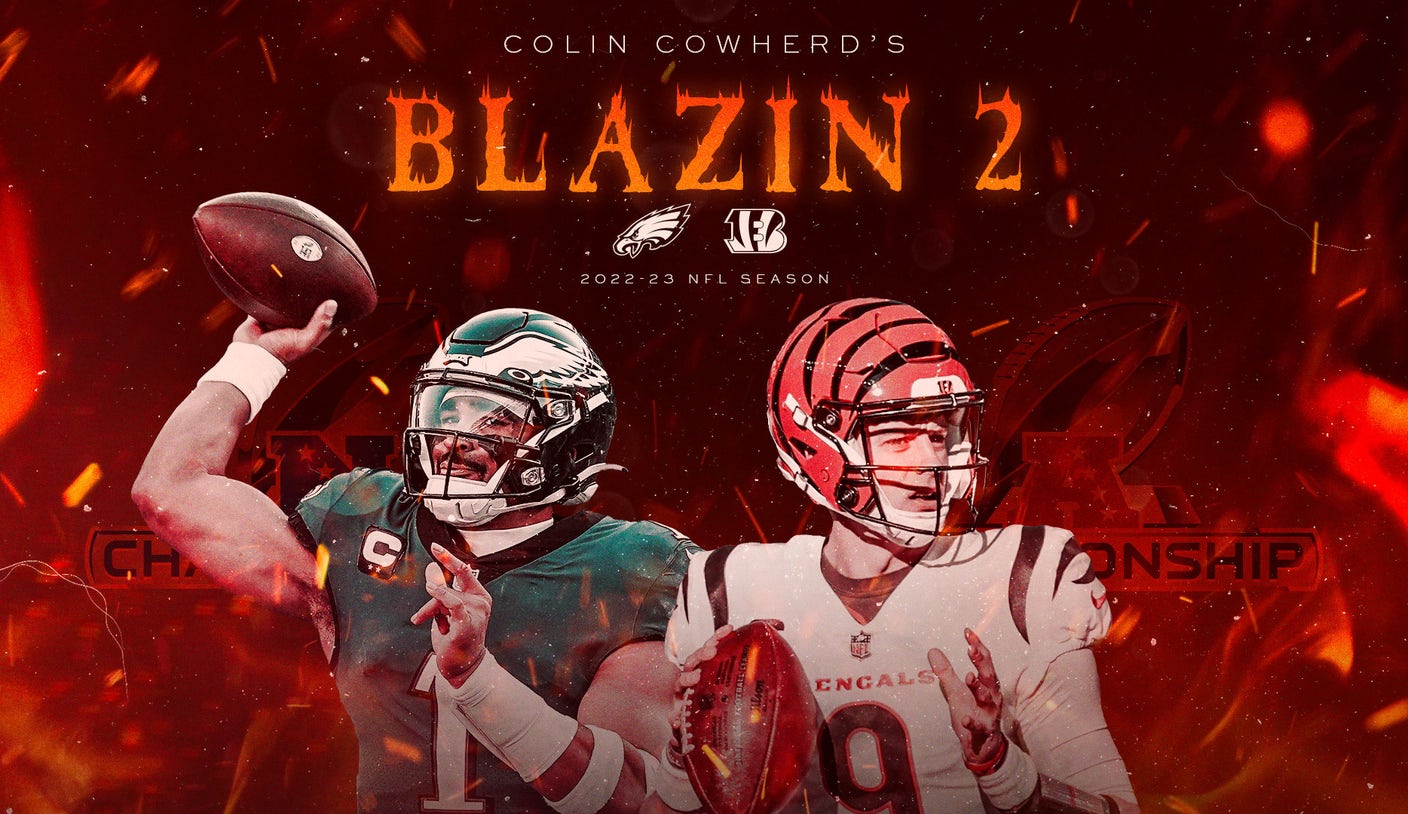 "The Eagles' defense is also No. 1 up front and on the backend. Jalen Hurts, I know what he gives me. In his last 20 starts, he's 18-2 and he's going to complete 65% of his passes and his passer rating is around 100. Those are very consistent numbers in his last 20 starts. I know exactly what I'm getting. Good teams, bad teams it doesn't matter. 
"The Niners worry me. The O-line could really struggle against the Eagles' front. The Niners only scored one touchdown in their divisional-round game against the Cowboys. They're giving up points as well — nine red zone trips and only four touchdowns. They're settling too often for field goals.
"The Niners' defense has also been vulnerable over the top. They've allowed 13 40-plus plays this season, which is the third most in the league if you include the playoffs. I think the more comfortable, experienced quarterback at home wins a close game. I think they hit on a few more deep balls and big plays. I think it's eye candy and a lot of fun to watch."
"The Chiefs' defense is vulnerable in the backend. They allowed the most touchdown passes in the league this year. Remember when they had Charvarius Ward? He's now a Niner. That's what happens when you pay your quarterback a fortune. 
"Also, after suffering the ankle injury last week, Patrick Mahomes did not complete a pass or attempt a pass outside the pocket. Now, Mahomes from outside the pocket is the best quarterback in the league and maybe by a stretch. He's No. 1 in pass attempts, completions and passing yards in that regard. When you force him to stay in the pocket, he's still good. He's still really good. But he's not spectacular. 
"I'm going to with the big-play ability of Ja'Marr Chase, the better backend … nobody has a better second-half defense."