Is there room for Matt Patricia on Patriots' revamped staff?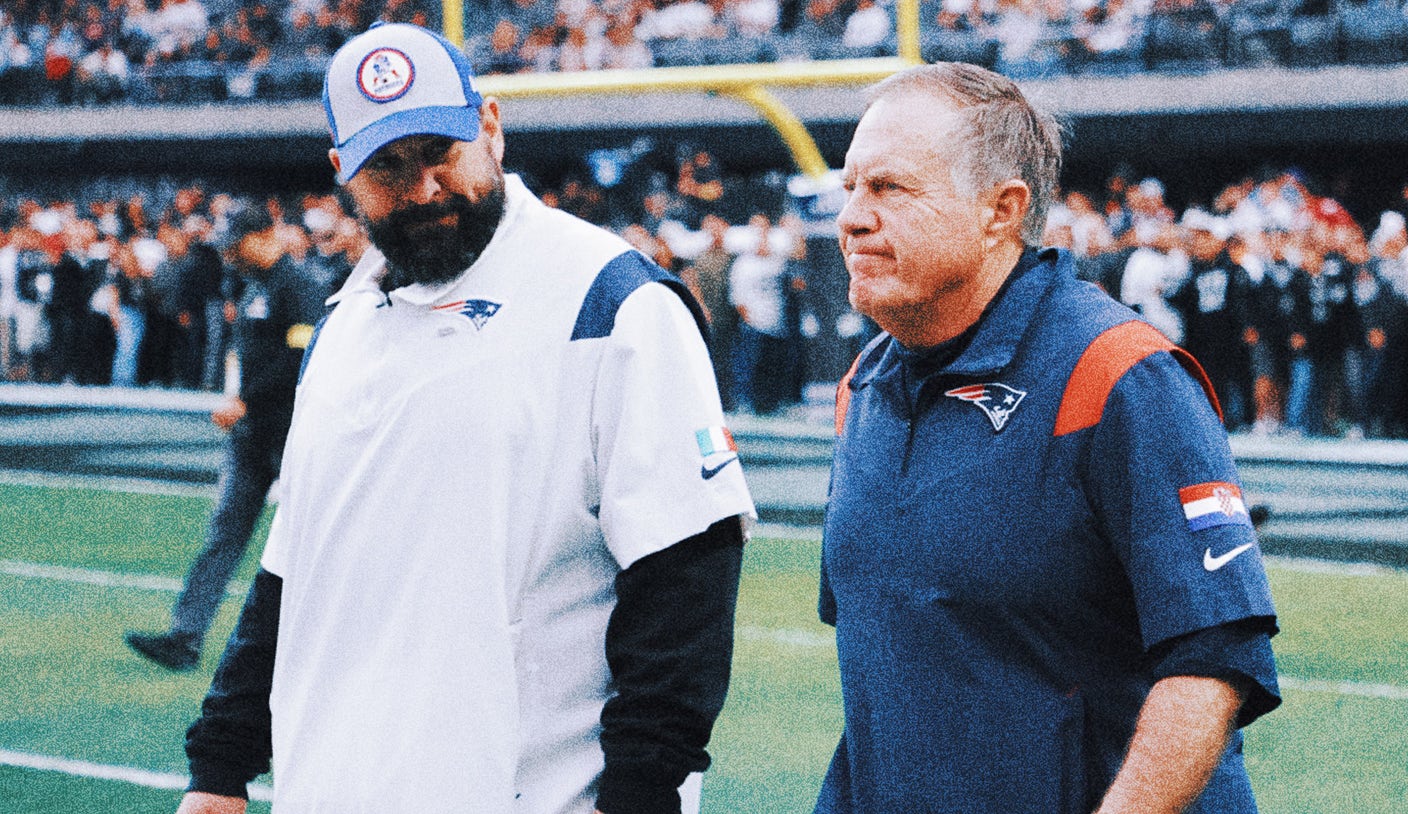 The New England Patriots are welcoming in the Bill O'Brien era, which means they're ending the Matt Patricia era. 
Not long after Bill Belichick announced the arrival of O'Brien as offensive coordinator and quarterbacks coach last week, the Patriots began interviewing offensive line coaches, per multiple reports. That meant that Patricia, the OL coach and playcaller, and Joe Judge, the QBs coach, would no longer serve in their roles from 2022. 
For Judge, the Patriots intend to move him to a different role away from the offensive side of the ball, according to a team source. In his previous stint in New England, Judge served as a special teams coach and coordinator, so he could return to that phase of the game.
For Patricia, it's less clear. Per a source, he is considering three options: 1) leave for a defensive coordinator role with another team; 2) return to New England in a different role; or 3) take a break from coaching. It's worth noting that Patricia's underwhelming season with the offense left him subject to immense criticism, which took a toll on the coach. 
It's also noteworthy that while Judge is in Las Vegas at the Shrine Bowl with Belichick, O'Brien and other Patriots staffers, Patricia is not. That, as much as anything, is an indicator that the team doesn't know if he will be a part of the O'Brien era. And Patricia does have interest if he wants to keep coaching, with multiple teams inquiring if he'd be interested in a defensive coordinator role, per a source.
There isn't an obvious place for Patricia with the Patriots defense. New England's defensive staff is tightly-knit and highly efficient, with one of the NFL's top units in 2022. Jerod Mayo seems to be under Belichick's wing after the team recently announced it was seeking a long-term extension with the linebackers coach. Mayo and Steve Belichick seem to serve as co-coordinators, though neither has the title. And they oversee a staff that includes DeMarcus Covington (defensive line), Brian Belichick (safeties), Mike Pellegrino (cornerbacks) and V'Angelo Bentley (NFL coaching fellowship). 
Patricia would likely have to step into an assistant role unless some Patriots staffers left for other jobs this offseason.
In 2021, Patricia served as a senior football advisor to Belichick, helping with just about everything: in-booth work during games, draft prep, pro day visits, player contract negotiations, agent outreach, coaching and game planning.
"He does a lot of things," Belichick said before moving Patricia to the offense. "Helps me in a lot of ways."
Surely, Patricia could return to being Belichick's right-hand man. But that's not exactly an assignment that will springboard the coach back into a prominent role in the NFL. 
Patricia was the Detroit Lions' head coach from 2018 to 2020 and produced a 13-29-1 record. He never made the postseason. And his reputation took a hit. This return to New England was supposed to rehabilitate Patricia's image. But in 2022, the Patriots offense was enormously unimpressive, with the team posting the seventh-fewest yards per game in the NFL. New England had the 17th-most points per game, but that was boosted by a defense that scored an NFL-high seven touchdowns. To make matters worse, the Boston Herald documented the dysfunction behind the scenes, .
The 2022 season wasn't anything he could use to elevate his candidacy for other roles.
Given that Patricia is a well-connected coach, he could land elsewhere as a defensive position coach or as a defensive coordinator if the right position opens up. But it's a tough spot for Patricia, who was the DC for two Super Bowl-winning teams. 
It's clear that he is a talented defensive coach. But since 2017, his final year as New England's DC, it has been all bad optics for Patricia. And he needs someone to take a risk on him if he's going to turn around his NFL career.
Prior to joining FOX Sports as the AFC East reporter, Henry McKenna spent seven years covering the Patriots for USA TODAY Sports Media Group and Boston Globe Media. Follow him on Twitter at