Al Zamary, Trumbull business owner and police commissioner, remembered for his quiet kindness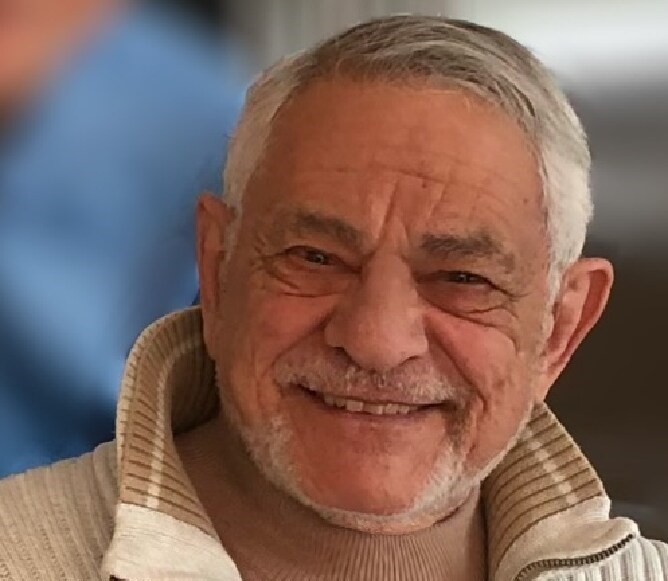 Al Zamary, Trumbull business owner and police commissioner, remembered for his quiet kindness
"I don't think it's really hit anybody. The loss, I was just saying to my mother, just certain things will ... feel different," Zamary Mirmina said. "We have a very small, close church community, which he was a very big part in, and I went to church on Sunday, and I walked in the doors and it just did not feel the same."
Zamary, who owned Zamary's Market, which is now the Corner Deli by Massimo's, and a Southport catering company in addition to his public service, died on Jan. 27. He was 86.
Former First Selectman Ray Baldwin, who chairs the Police Commission, said Zamary was a steady presence on the commission during his eight years as a commissioner.
Baldwin said he remembered Zamary's "kindness and very quiet demeanor" and described his participation as "Nothing flashy, just common sense, compassion and looking out for the best interests of the police department and the town."
Zamary moved to Trumbull as a young boy in 1942 and would later start his catering and deli business after serving in the U.S. Marine Corps. He was married to his wife, Evelyn for 60 years according to his obituary. He is also survived by three children and numerous grandchildren.
He was proud of his service, teaching his children to sing the U.S. Marine Corps hymn, Zamary Mirmina said.
And while people around Trumbull may have been familiar with Zamary's kind-hearted nature, his daughter said that kindness extended to friends, acquaintances, employees, and more.
"Everybody worked for dad," she said. "He hired everybody between his store and his business. He hired everybody, gave everybody jobs."
He also would routinely invite people to his house for a meal, she said. One time, her mother opened the door and was surprised to see house guests, that he had invited over.
A day after her father spoke his last words to her, "I love you," Zamary Mirmina said the family gathered for one last meal on Jan. 27. 
It was tricky getting everyone together due to different schedules, but everyone in her family ended up arriving at the home. Al Zamary had catered for many events. But this time, he was the event.
"We were done and cleaned up from dinner, and he was able to rest and leave us," she said.