Cannabis delivery businesses getting ready to open in Connecticut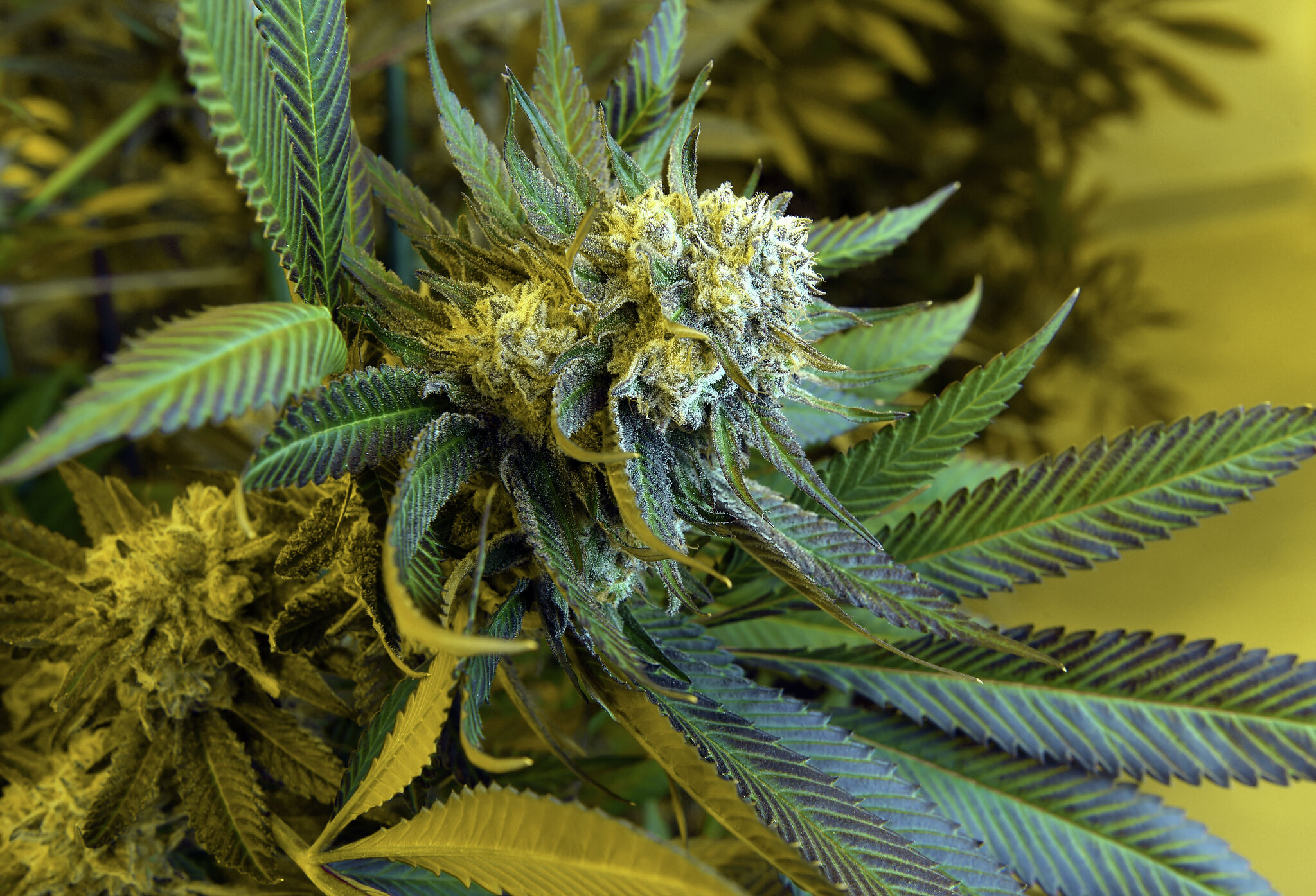 Amanda Ostrowitz, who runs a company called Slap Ash, has been granted one of those licenses, as well as two retail cannabis licenses. How her business will work is between an "Uber Eats model" and a "Domino's model."
Uber Eats, and similar delivery services, don't actually prepare any food. They pick up the food where it's prepared and bring it to your door and, on the surface, it would seem like a similar delivery model for cannabis products would make sense. 
But there are legal restrictions in Connecticut which make it more complicated than that. 
"Connecticut does not allow the delivery companies to hold their own inventory. What it enables them to do is pick up an order from a licensed dispensary and bring it to the end consumer and nothing more," she said, "They can only hold on to product for 24 hours. If it's going to take more than 24 hours for some reason to complete delivery, it's got to return back to the store where it began."
Every delivery vehicle needs to be fitted with a GPS tracking system, and the product itself must be secured in a lock box during transport. Drivers can't be what Ostrowitz called "random gig workers," but must have verified drivers' licenses and be registered with the state.
"This is a very regulated form of courier service with a lot more intense capital expenditure and very little margin," Ostrowitz said, but regulations aren't the only barrier. Uber Eats can deliver anything from anywhere, but not cannabis delivery services. "This will be specifically, only, for the delivery of cannabis."
Domino's, on the other hand, delivers the pizza it prepares, and "That's a very different model," Ostrowitz said. "The store that's selling it can deliver today. So the economics are very, very different."
With two retail licenses, Slap Ash can use a mode Domino's-style model, "because then I'm more like a Domino's, I deliver my own product." But, even then, she does not believe delivery will be a large portion of her profit. 
"My hope is that our delivery service, working in conjunction with our retailers, can actually make the business model work," she said. "But I still don't think it's going to be a majority or even a quarter of our overall revenue. It's an enhancement on our business."
For other companies seeking to be in the delivery game in Connecticut, it could be a greater struggle toward profitability. Because of that,  Ostrowitz  said she believes many of those delivery licenses will be sold to companies that do both.
Currently running cannabis retail businesses can operate delivery services, but that role will be limited to delivery license holders once those businesses become operational. Whether or not they will be profitable is another question. 
"The fundamental economics, in my opinion – and it's only my opinion – are that the delivery services that are owned by an existing retailer, are going to be the ones that can make the business fundamentals work," Ostrowitz said.
Slap Ash has been granted one of the first eight delivery licenses, as did Cannect Wellness of Connecticut, which was granted two of the as-yet provisional licenses. Green Cab Co. of Stamford, Farmington Convenience out of Bristol, Fresh Perspective, also out of Bristol, Nutmeg Delivery, with an address in Hartford and Bay Breeze Botanicals also were each granted one license. 
Slap Ash was previously granted two retail licenses after submitting a total of 850 applications, more than 10 percent of the 8,360 applications received by the state for retail cannabis licenses. They have not yet opened two planned retail cannabis facilities in the state. 
"We felt that if we're going to go really hard at retail, then we can make the delivery model work," she said. "As long as our delivery business can sustain itself and ideally profit, then we can justify operationalizing this license."
The eight delivery licenses are for now provisional, but Ostrowitz believes that some may be sold to cannabis retailers when the licenses become fully active.
"That's my guess. I'm no genie, but people didn't start signing up with Uber unless they had to," she said. "The companies were doing better than making more money when they were self-delivering. And when Uber Eats and DoorDash and Grubhub didn't exist, people went directly to the restaurants that were ordering from for delivery."