World Cup 2022 top plays: USA-Wales ends in 1-1 draw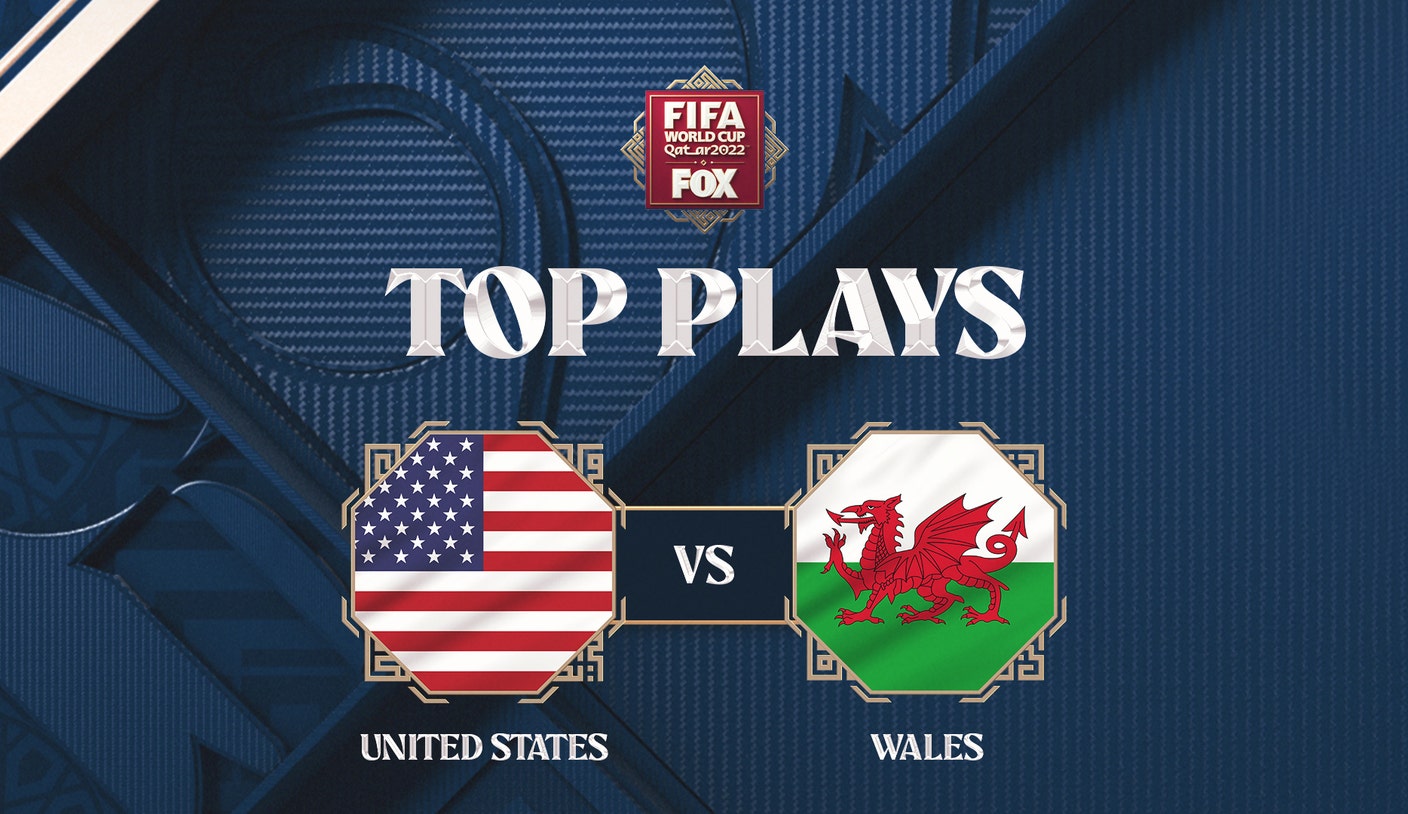 The USMNT, which is on a revenge tour after failing to qualify for the 2018 competition for the first time since 1986, was greeted by a lively crowd at Ahmed bin Ali Stadium ahead of all the action.
The last World Cup appearance for the U.S. was in 2014, when they made it to the Round of 16. The USMNT's best World Cup result came in the inaugural event in 1930, finishing in third place of the 13-team field.
Things remained scoreless at the half-hour mark, but not for lack of effort on either side.
Pulisic won another free kick after getting fouled by Wales defender Chris Mepham, who didn't draw a yellow card, much to the dismay of USA fans.
Karma was on the Americans' side though, as 22-year-old winger Tim Weah quickly punched one into the back of the net in the 36th minute, giving the U.S. its first World Cup goal in eight years.
Weah, , is the 23rd man to score for the U.S. in a World Cup and the first scorer against Wales at a World Cup since a 17-year-old Pelé in 1958.
Bale redeemed himself with the game-tying score on a penalty shot in the 82nd minute.
It was Bale's 41st goal for Wales and his first in the World Cup, as he became Wales' first goalscorer in the World Cup since 1958.
Meanwhile, no card was awarded to USMNT winger Brenden Aaronson, who came in for an injured McKennie in the 66th minute, on this challenge. Things ended there, 1-1.
Check out the full schedule for the World Cup and how to watch each match live