Hawaii Business Magazine's Most Popular Stories of 2022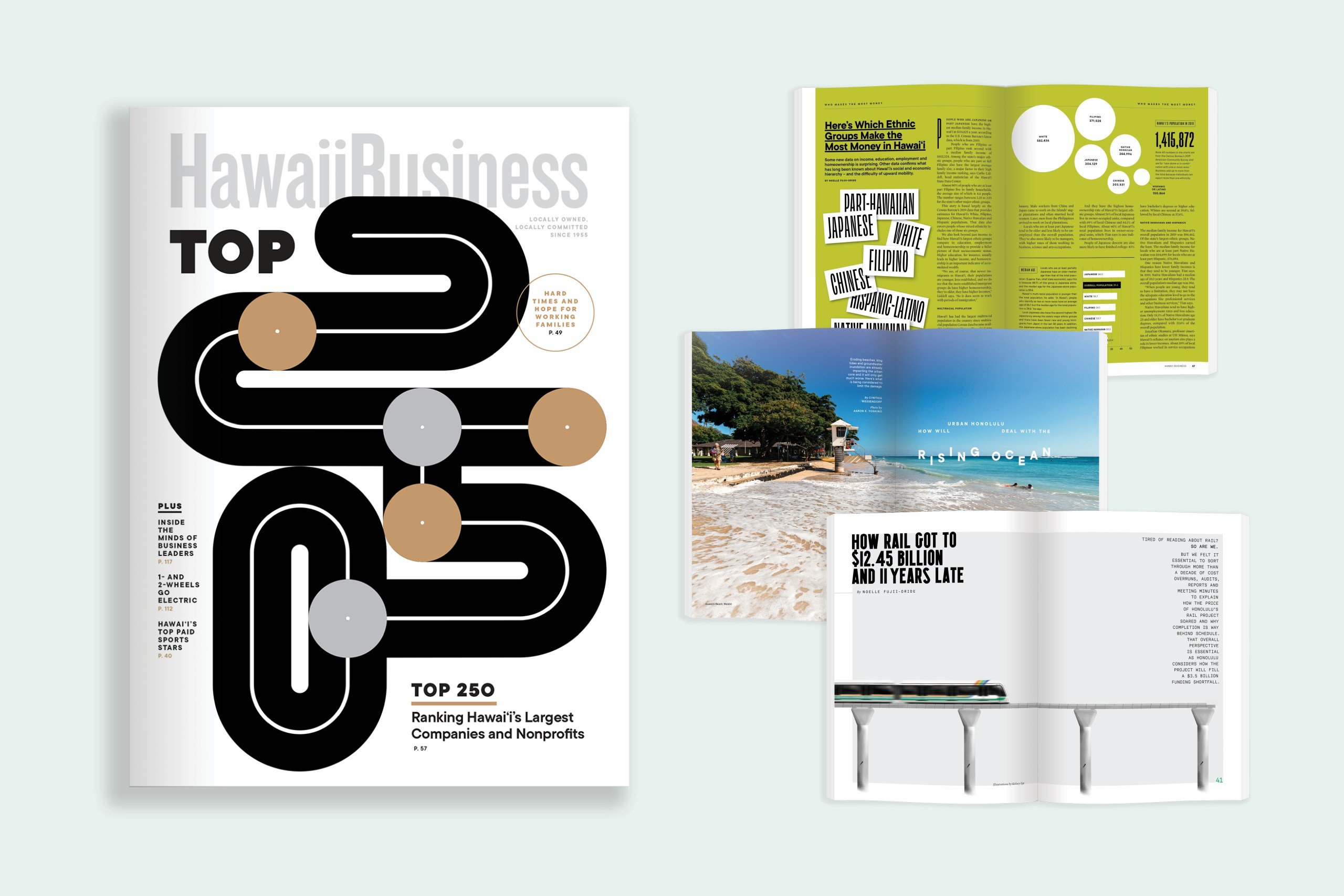 We choose in-depth stories to report based on how important we think the topics are to our readers – not on how many clicks or likes they will get. But it is gratifying when these important stories get a lot of readers.
Our top posts this year on social media platforms were mostly about honorees selected for our 20 for the Next 20 program that profiles emerging leaders in Hawai'i.
After two years of rapid growth, Hawai'i can expect to see a gradual reduction in interest rates, a slowdown in dropping sales, and a leveling off — or maybe even a decline — in prices.
Need a parking space in the city for a month or just a day? Check our online guide, which includes locations, daily and monthly prices, and more information to find the right place at the right price.
While most of the state's leasehold single-family properties have converted to fee simple ownership over the past few decades, the leasehold option remains alive in the condo market.