AMC Entertainment: Let's Give 2023 A Chance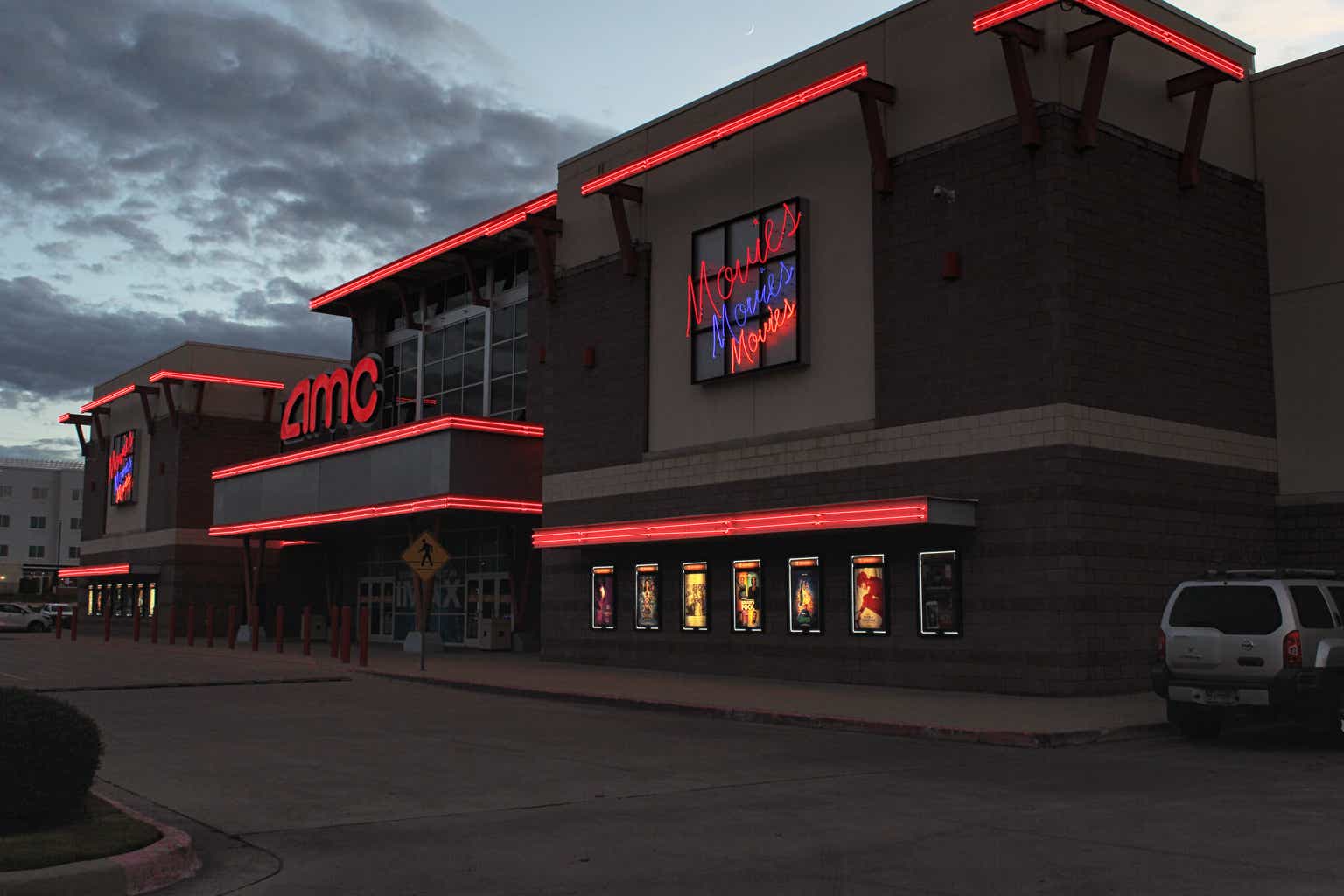 a strong enough balance sheet to continue absorbing such enormous losses.
However, I argue that it is too early to write off any value for the world's largest movie theater chain, as 2023 might offer some upside on the backdrop of a strong movie release pipeline. Personally, I value AMC at $4.07/share, assuming a successful turnaround for the movie theater industry. But given the risks and uncertainty, the stock is a 'Hold' for now.
Although AMC stock is down more than 90% from all-time highs, it is hard to argue that the company offers value to investors. Looking at AMC's income statement for the trailing twelve months, I would like to point out that AMC generated an operating loss of $279 million, on revenues equal to approximately $3.7 billion.
Notably, if an analyst also accounts for AMC's interest payments - which are most certainly real costs to the firm and shareholders - then AMC's losses expand to $820 million. It is worth highlighting, however, that the trend is showing a positive traction: AMC's losses from continuing operations have narrowed as compared to 2021 (- $1.3 billion). And 2021's losses have already narrowed significantly versus 2020's (-$4.6 billion).
However, if AMC is hoping to survive, financially, the company needs to write black numbers as soon as possible, because AMC's balance sheet is not strong enough to continue absorbing losses. As of late September 2022, AMC recorded 'only' $684 million of cash and cash equivalents on the balance sheet, as compared to total financial debt of $10.2 billion (net debt equal to approximately $9.5 billion).
With that frame of reference, investors should also consider that financing options for the firm are limited, given that loss-making history of the firm paired with frozen capital markets. And even if AMC would be able to finance through equity underwriting, shareholders would face significant dilution, referencing a market capitalization of about $2.8 billion.
AMC's hope for a turnaround is firmly anchored on an improving 2023. The company's CEO has already voiced confidence going into the new year, on the backdrop of a strong movie release pipeline.
Reflecting on CEO Aron's statement, it is true that 'moviegoing' is still about one third below pre-pandemic levels. In fact, cumulative global box-office spending in 2022 was about $7.4 billion, as compared to $11.4 billion in 2019 (38% difference). However, with $2.1 billion in 2020, $4.5 billion in 2021, and $7.4 billion in 2022, the trend is clearly pointing upwards.
Investors should also consider that 2023 offers an exceptionally strong movie blockbuster pipeline. Among the key releases are:
Thus, in my opinion, it is not totally unreasonable that in 2023, box office sales will climb back to pre-pandemic levels, to more than $11 billion.
Valuing AMC is most certainly difficult, given the financial risk considerations and the still weak market for movie theater spending. But assuming AMC would turn around the ship, here is how I would value AMC stock.
To estimate a company's fair implied valuation, I am a great fan of applying the residual earnings model, which anchors on the idea that a valuation should equal a business' discounted future earnings after a capital charge. As per the CFA Institute:
Conceptually, residual income is net income less a charge (deduction) for common shareholders' opportunity cost in generating net income. It is the residual or remaining income after considering the costs of all of a company's capital.
With regard to my AMC stock valuation model, I make the following assumptions:
Given these assumptions, I calculate a base-case target price for AMC of about $4.07/share.
So, AMC is not undervalued. However, my model shows that AMC's fair implied share price is very sensitive to variations in discount and terminal growth rate. To test various assumptions of AMC's cost of equity and terminal growth rate, I have constructed a sensitivity table.
AMC has been struggling financially and has generated a loss from continuing operations of $820 million for the trailing twelve months. This is concerning, because AMC does not have a strong enough balance sheet to continue absorbing such enormous losses, given a net debt position of approximately $9.5 billion. I argue, however, that it is too early to write off any value for AMC, as 2023 might offer some upside on the backdrop of a strong movie release pipeline.
5y experience as an investment analyst for a major BB-Bank. Currently working towards the CFA charter. Passion for risk-assets (Growth, Contrarian, Emerging Market) ex-colleague and close friend of Investor Express
I/we have no stock, option or similar derivative position in any of the companies mentioned, and no plans to initiate any such positions within the next 72 hours.
I wrote this article myself, and it expresses my own opinions. I am not receiving compensation for it (other than from Seeking Alpha). I have no business relationship with any company whose stock is mentioned in this article.
To ensure this doesn't happen in the future, please enable Javascript and cookies in your browser.
If you have an ad-blocker enabled you may be blocked from proceeding. Please disable your ad-blocker and refresh.