World Cup 2022 top plays: England routs Iran, 6-2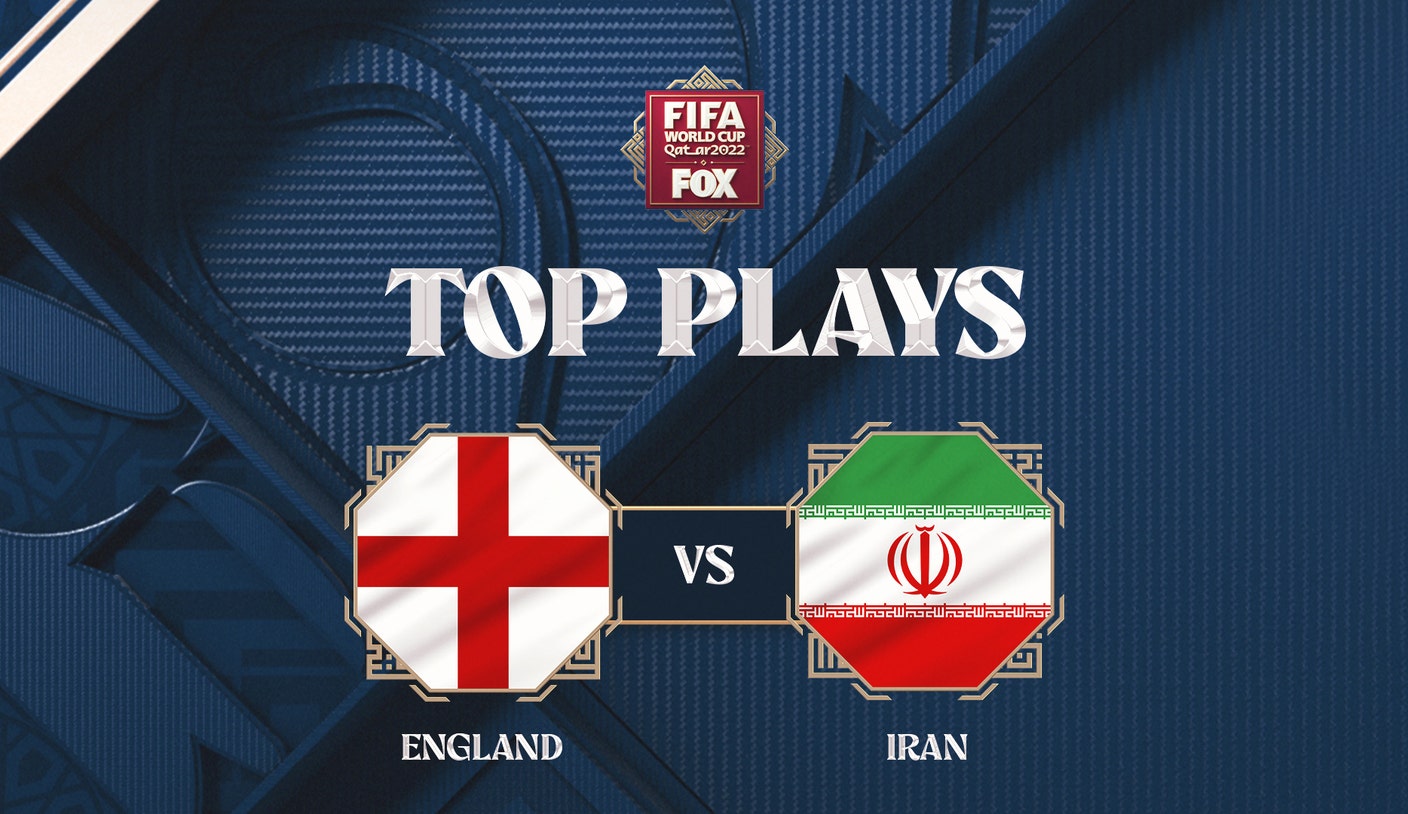 Kane is just two goals behind Wayne Rooney for the most in English history. He sat down with FOX Sports' Tom Rinaldi prior to England's opening match to discuss his journey to the World Cup.
Harry Kane's journey from club to the leader of England's World Cup team
There appeared to be some contact in the box on England's first corner but after review, there was no foul on the kick and play continued.
Iran goalkeeper Alireza Beiranvand collided heads with a teammate, causing a break in play to see if he was OK to play the rest of the match. After a few minutes, Beiranvand got back up and remained in the game. 
The Iran goalkeeper ended up leaving a few minutes after he got up from the initial hit due to a suspected concussion. 
Harry Maguire nearly gave England a 1-0 lead on his header off a corner kick as the ball hit the crossbar. 
Jude Bellingham couldn't have scored his first international goal in a bigger moment than this one. His header off the cross gave England a 1-0 lead.
Just three minutes after Saka's goal, Raheem Sterling gave England a 3-0 lead when he got his boot on the ball right off a cross from Kane. 
England's Raheem Sterling scores goal vs. Iran in 45+1' | 2022 FIFA World Cup
With their goals, Bellingham (19) and Saka (21) became the second and third-youngest goal scorers for England in the World Cup. Michael Owen is the youngest player to score a goal for England in a World Cup, scoring a goal at 18. It's also the first time that England's had two players that are 21 and under score a goal in a World Cup match. 
England's captain remained down for a few moments after his right heel got hit during a tackle by an Iran player.
England's young players continued to score in the second half. Well, at least Saka did as he was patient with the ball in the box before striking one into the net to make it 4-0.
Mehdi Taremi got the through pass as he entered the box and his one-time shot ended up in the back of the net to get Iran a goal.
Marcus Rashford got in on the action for England just one minute after substituting into the match. He got a pass from Kane and ran into the box before shooting it home to give England a 5-1 lead.
Iran was awarded a penalty kick for the final play of the match and Taremi delivered to make it a 6-2 final. The goal could come back to help out Iran as a possible tiebreaker at the end of group play.
The English center back said he departed the second half of Monday's match following an injury he suffered on a tackle but should be fine to play in Friday's match against the USA.
Check out the full schedule for the World Cup and how to watch each match live