Suicidal behaviors in the entertainment industry: a preliminary exploration of the interplay between work scheduling, social support, and wellbeing in Australia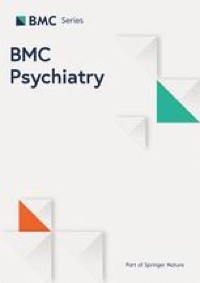 Suicidal behaviors in the entertainment industry: a preliminary exploration of the interplay between work scheduling, social support, and wellbeing in Australia
Suicidal behaviors in the entertainment industry: a preliminary exploration of the interplay between work scheduling, social support, and wellbeing in Australia
Workers of the Australian entertainment industry exhibit disproportionately high rates of impaired psychological wellbeing and suicidal behaviors, with such rates being exacerbated by the negative impact of working long and odd hours (Work Scheduling Impact; WSI). Nonetheless, stable and secure social support networks may buffer the risks associated with such systemic difficulties.
The responses of 1302 Australian entertainment industry workers (50.3% females, Mage 38.39 years) on the Multidimensional Scale of Perceived Social Support, the Short Form Health Survey, WSI, and suicidal behaviors questions were examined via moderation analyses.
Higher social support and lower WSI appeared to reduce the suicidal ideation of those experiencing poorer mental health, while lower WSI further enhanced social support's positive effect.
Findings highlight the likely detrimental effect of WSI regarding the suicidal ideation reported by vulnerable Australian entertainment industry workers and stress the importance of the social support they experience.
Interventions attempting to increase social support could improve inherent conditions associated with the Australian entertainment industry. Similarly, the negative effect of working long and odd hours on workers' mental health and suicidal behaviors indicates the need to regulate the industry appropriately.
Workers of the entertainment industry experience low rates of mental wellbeing and suicidal behaviors [,,]. Difficulties associated with the nature of the entertainment industry, such as unstable employment and a 'toxic culture' have been proposed to underpin poorer mental wellbeing [, ]. For example, Van Rens and Heritage [] reported that despite having high levels of resilience, circus performers showed higher depression, anxiety, and stress than 88%, 86%, and 77% of adults, respectively. Moreover, Van Den Eynde and colleagues [] revealed that 44% of workers of the Australian entertainment industry have moderate to severe anxiety, 15% moderate to severe depression, and more importantly, four to five times greater incidence of suicide planning, resulting in more than double attempts compared to other Australians. Additionally, their work scheduling impact (WSI) due to working long and odd hours disrupts individuals' social lives, could adversely affect their health, sleep [], overall wellbeing [,,], and likely increase their suicide risk. Thus, it is plausible that the WSI may associate with entertainment industry workers' increased suicide behaviors and mental health issues.
In the present study, such suicide behaviors are considered to involve ideation, planning, and attempts [,,]. Ideation is defined as the contemplations, wishes, and preoccupations with death and suicide; planning is the precursor of potentially lethal attempts; while attempts involve self-inflicted behaviors with non-fatal outcomes [, ]. Interestingly, factors related to suicidal behaviors may differently influence suicidal ideation, planning, or attempts over time []. For example, Joiner [] illustrates that while mental disorders may result in higher suicide ideation, only certain disorders, such as posttraumatic stress disorder, may increase the risk for suicide attempts. Moreover, Klonsky and colleagues [] suggest longitudinal variations of the same factors, such as loneliness and isolation, due to cumulative effects, with ideation being the initial step and planning and attempts following. To address such issues, the current study integrates four different measures concerning one's suicidal behaviors, including ideation in the last 12 months and over one's life, planning, and attempts. While assessing these distinct yet interrelated aspects, the present research considers self-reported social support as a potential protective condition [, ].
Social support refers to one's perception of social integration, bonds, and closeness to others in their surroundings []. Pearson [] highlights three elements present in one's sense of social support directly related to psychological wellbeing: (i) being cared for and loved, (ii) being valued, and (iii) experiencing a sense of belonging to a social group. Stable social support provides basic psychological and developmental needs such as belonging, self-esteem, and security with a direct (and positive) impact on depression, emotional stability, and suicidal behaviors []. Additionally, scholars proposed that social support has a buffering effect on burnout and work-related stress, as it may help individuals relax/distress from their perceived work demands []. Accordingly, one could assume that a strong social support network could buffer/moderate the risk of poor mental health and adverse WSI on suicidal behaviors among those working in entertainment.
Systemic difficulties associated with the entertainment industry, such as WSI, have compromised workers' wellbeing [, ]. Similarly, the buffering effect that social support systems have on daily stressors and poorer mental health has been demonstrated []. Despite this, there is limited research regarding the significance of the interplay between WSI (as a risk factor) and social support (as a potential buffer for suicidal behaviors) in workers of the Australian entertainment industry. Additionally, complex issues continue to affect the Australian entertainment industry (for example, a recent report revealed significant issues in the industry associated with toxicity, financial instability, and low mental wellbeing []), suggesting the need to explore these issues further.
The present study aims to address this gap by emphasizing how the WSI-Social support interaction could associate with the likelihood of Australian, entertainment industry workers experiencing lower wellbeing, to engage in suicidal behaviors. Specifically, it combines unique conceptual and methodological strengths to translate its findings into specific practical implications. Findings aspire to provide vital information to policymakers via: (1) shedding light on the need, and the directions, of regulating the precarious position of those working in the entertainment industry to potentially regulate their WSI; and (2) demonstrating the importance of social support networks in suicide prevention. To address these aims, the following hypotheses were formulated:
"As a result of emotional problems, have you accomplished less than you would like?""I have trouble maintaining my social life as a result of my work schedule""In the last 12 months, have you ever thought of taking your life, even if you would not really do it?"
A Victoria University research team, in conjunction with Entertainment Assist, conducted a project titled 'Working in the Australian Entertainment Industry: Final Report' attempting to identify health and wellbeing concerns for those who work in this industry [] was approved by the Victoria University Ethics Committee (HRE14-270). Eligible participants, adult workers of the Australian creative industry, were invited to complete an online survey advertised through Entertainment Assist's membership email list and their Facebook site. Before completing the survey, participants accessed information about the voluntary and anonymous nature of the study, its aims, significance, and their right to withdraw at any point and without repercussions via the Plain Language Information Statement.
Moderating effect of work scheduling impact (WSI) on the relationship between mental health and suicidal behaviors
This study has been (to the best of the authors' knowledge) the first to distinctly evaluate the buffering association of social support networks, as well as the exacerbating association of work scheduling impact (WSI) with suicidal ideation, planning, and attempts of workers in the Australian entertainment industry. Findings indicated that mental health, WSI, and social support were significantly associated with workers' suicide ideation in their lifetime (H2). More importantly, high impact due to work scheduling (WSI) was shown to significantly associate with an increase in suicide ideation even in workers with good mental health. This highlights the disruptive association between working long and odd hours and suicidal behaviors among Australian entertainment workers, denoting the need to regulate labor conditions in their industry appropriately [, ].
Moderating effect of social support on the relationship between mental health and suicidal behaviors
Moderated moderation – effect of WSI and social support on the relationship between mental health and suicidal behaviors
Finally, it is important to denote the lack of support for proposed moderating effects associated with participants' suicide planning and attempts. This likely indicates that while both WSI and social networks are significantly associated with suicide behaviors, other personal traits/experiences are required for one to transition from suicidal ideation to planning and action. Indeed, Overholser and Spirito [] propose that only a small proportion of individuals thinking about suicide attempt to take their life, with impulsivity and hopelessness due to the inability to improve situational contexts playing an important role. This highlights the importance of appropriately addressing differences in the assessment and prevention of suicide ideation, planning, and attempts []. Thus, additional cautiousness is recommended in the interpretation of the current findings.
Despite the value of these findings and the methodological strengths of the current study, limitations need to be considered. Firstly, given the cross-sectional nature of the employed data, collected in 2015, causative associations could only be speculated here, while potential changes during later developments may have not been accounted. Secondly, considering the inherent cultural elements of different countries, it is important to note that the findings presented in the current research might not be generalizable to workers of the entertainment industry in other parts of the world, and perhaps future research may seek to employ statistical methods to validate these results (i.e., measurement invariance [, ]). Thirdly, only self-report measures were used, increasing the risk of subjectivity biases. Hence, longitudinal studies assessing variables of relevance in workers of the entertainment industry of different countries while concurrently employing more objective measures (i.e., one's actual work schedule to assess WSI) would be recommended. Fourthly, considering that a time criterion was only employed to assess suicide ideation (i.e., 12 months vs. lifetime), a potential confounding effect of recent/lifetime suicide planning and attempts could play an important role in interpreting the associations explored here. Additionally, the question employed to address suicidal "planning" (i.e., "Have you planned to complete suicide?") may have been perceived by some participants as inquiring about one's intention to suicide without necessarily involving preparatory steps. Therefore, future studies may seek to clarify such potentially confounding results. Fifthly, the current study specifically focused on the associations between psychological wellbeing, WSI and social support on suicidal behaviors; however, many other protective (e.g., coping strategies, or access to appropriate mental healthcare) and risk factors (e.g., income, alcohol and drugs, or previously diagnosed mental illness) influencing suicidal thoughts and behavior could be considered to provide a more systematic and more holistic approach to suicidal behaviors. For example, a prospective network analysis approach may enable simultaneously and comparatively assessing the effect of multiple such variables on suicidal behaviors []. Sixthly, the results reported here should be interpreted with caution, considering that suicide ideation was treated as a latent variable (i.e., composite score of three related questions) and limited empirical validity supports this methodological approach. Finally, the unexplored (in the present study) possibility of WSI operating as a moderator of the moderating influence of social support may also need to be explored in future research.
The data that supports the findings of this study are available for Entertainment Assist, but restrictions apply to the availability of these data, which were used under license for the current study, and so are not publicly available. Data are however available for the authors upon reasonable request and with permission of Entertainment Assist. Please contact Daniel Zarate (daniel.zarate@live.vu.edu.au) to request access to the dataset.
We would like to acknowledge Dr Julie van den Eynde who led the project on working in the Australian Entertainment industry.
The research was commissioned and funded by Entertainment Assist. VS has received the Australian Research Council, Discovery Early Career Researcher Grant/Award Number: DE210101107.
DZ contributed to the article's conceptualization, data curation, formal analysis, methodology, project administration, and writing of the original draft. CS contributed to the article's conceptualization, data curation, writing, review, and editing the final draft and project administration. AF contributed to data curation, writing, review, and editing the final draft and project administration. VS contributed to the review and edit of the final form of the manuscript. The author(s) read and approved the final manuscript.
Ethics approval granted by the Victoria University Ethics Committee. The current study only involved adult subjects (+ 18 years old) and informed consent was obtained in all cases. All methods were carried out in accordance with relevant guidelines and regulations.
Dr Vasileios Stavropoulos is an associate editor for BMC Psychiatry. The remaining authors (Christopher Sonn, Adrian Fisher, and Daniel Zarate) declare no competing interests as defined by BMC, or other interests that might be perceived to influence the results and/or discussion in this paper.
Springer Nature remains neutral with regard to jurisdictional claims in published maps and institutional affiliations.