America's worsening return on health investment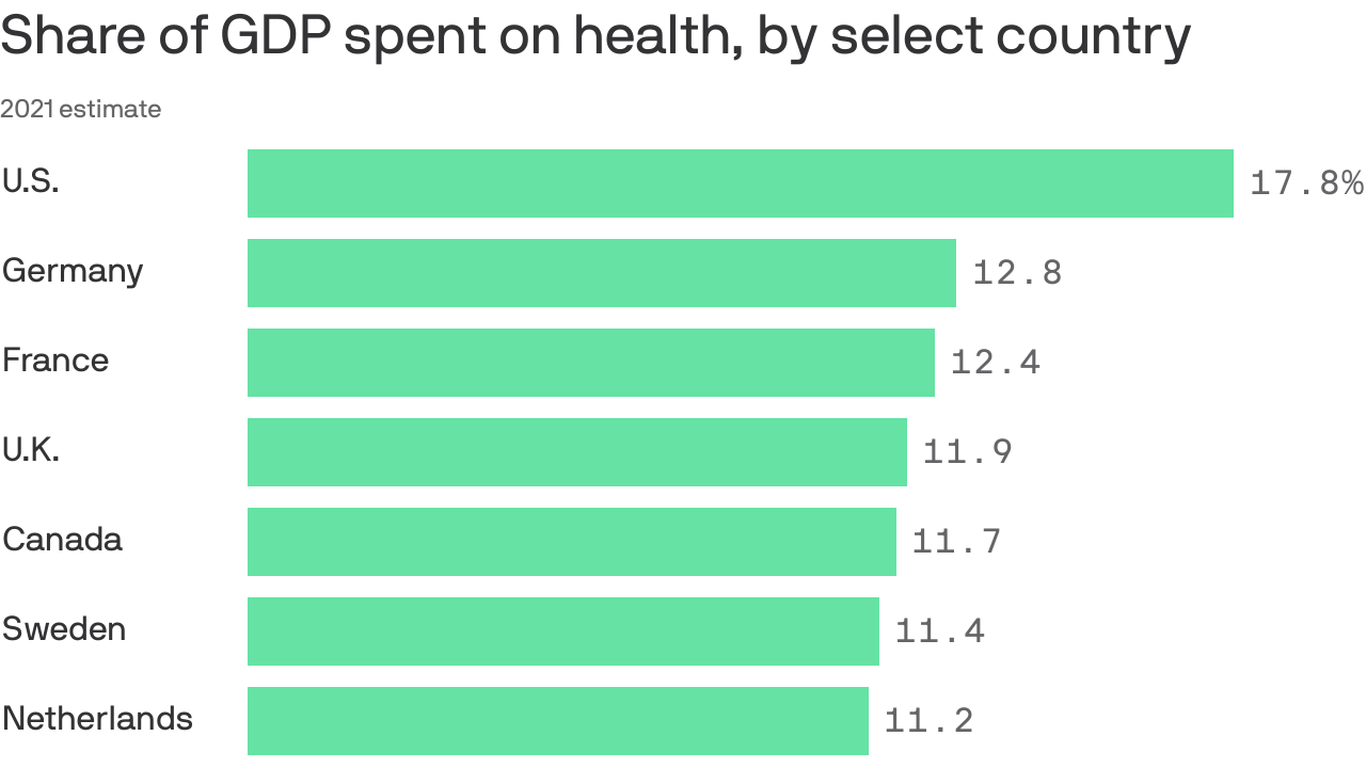 The U.S. continues to far outspend other developed nations while seeing worsening health outcomes.
Driving the news: A report from the Commonwealth Fund today shows poorer U.S. health outcomes — such as Americans being more likely to suffer from multiple chronic illnesses, die from avoidable causes including maternal mortality and assault, and having a shorter life expectancy — all while America pays the most per capita for those outcomes.
"The problem is getting worse," Munira Gunja, senior researcher at the Commonwealth Fund's International Health Policy Program.
By the numbers: The U.S. spends nearly $12,000 on health care per capita, including more than $1,200 in household out-of-pocket spending a year, according to a Commonwealth Fund study released today.
State of play: The report found more than 30% of Americans surveyed reported suffering multiple conditions. No other country reported more than 26% of its residents surveyed had multiple chronic conditions.
Between the lines: The U.S. is the only OECD nation not to have guaranteed health coverage. It also averages fewer primary care physician visits and fewer primary care physicians than most peer countries.