Entertainment near Tech housing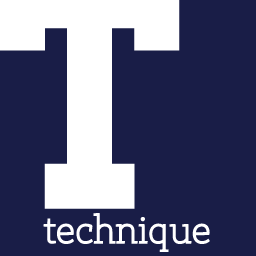 are plenty of experiences and destinations within walking distance. Choosing
important, so location matters. While students are at Tech to learn and grow,
Here is a guide to housing near Tech that highlights entertainment and some significant spots that every Tech student should know, especially if they are planning on moving into the city. 
The Standard is located in Midtown and is within walking distance of university affiliated areas like Tech Square
and the CODA Building, which has some great places to chow down, from Asian fusion to a classic slice of pizza. As for entertainment, The Standard is within five minutes of some iconic Atlanta attractions, like the Fox Theatre, which showcases various musicals and musical artists. 
Located within a five minute walk from the Midtown MARTA Station, The Mark is an apartment complex with access to a lot of great food and experiences. Just one MARTA stop away is Arts Center, which has attractions such as the High Museum of Art and The Woodruff Arts Center. 
The Mark is nearby Peachtree Street, which has numerous restaurants like Anh's Kitchen and Blue India,
an Asian bakery and boba shop with something for everyone to enjoy. Consider visiting the dog park at Piedmont Park, getting a bite of breakfast at The Flying Biscuit, and then heading to Peachtree Street for more fun!
These student housing apartments (Zbar, Maulding, Nelson Shell, Woodruff, Center Street, Eighth Street, Crecine) are located within walking distance from Atlantic Station, an outdoor commercial area that hosts a movie theater, bowling rink, stores and restaurants. There are often community events like live music, yoga sessions and markets promoting local vendors. Students can also take the free Atlantic Station Shuttle to visit music venues like The Loft and Center Stage. There is also another shopping mall called The Interlock within walking distance from the Flats, which include a mini golf experience called Puttshack, a mini bowling alley and drinks venue called The Painted Duck and plenty of restaurants and shopping. 
Located near west campus, Home Park is a residential neighborhood with a lot of charm and within walking distance of local favorite spots like Rocky Mountain Pizza and Anticos. Rocky Mountain Pizza is a great place to grab a slice of pizza and stick around for their trivia nights and live music events. For something sweet, be sure to stop by Sublime Donuts, a donut shop open 24/7 with a large variety of delicious treats. 
The North Avenue Apartments have the benefit of being close to some of the most iconic parts of Atlanta, like the World of Coca-Cola, the Georgia Aquarium and Centennial Olympic Park. With the North Avenue MARTA Station being a short
have a quick and easy way to get to the hot spot of experiences. It is also relatively close to one of the largest event spaces in Georgia, the State Farm Arena, which hosts a variety of shows.